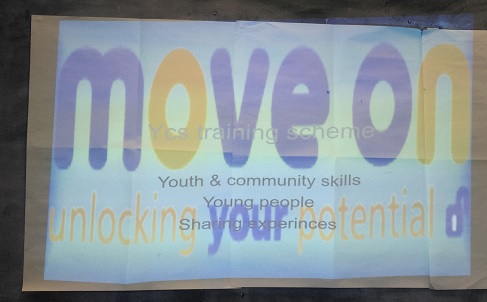 Our latest group of Youth and Community Skills volunteers completed their training today. They ran a sample workshop for Move On staff, including a presentation and ice breaker activity.
Here's some of the quotes from their presentation:
"I have always had a passion for helping young people to achieve their full potential. I was in care and have ended up homeless myself so I know what its like to be on that side of the coin. I got involved with Move On in February 2016 and I am training to be a peer educator and it's something I'm enjoying doing . I never done well academically at school so I always doubted myself to achieve anything work-wise but Move On have opened doors for me  and I am going to aim to have a level 4 qualification and present a talk to a school."
"I have always found personal growth and achievement in helping young people from an early age.  I have had a fairly tough school life especially with attendance.  Eventually I was offered a place at Move On which sounded really interesting so I thought stuff it, I'll do it, and I ended up meeting a very wide range of people who I am now close friends with."
"The YCS course has helped me gain the confidence and knowledge I need to become a peer educator.  I'd like to be a voice for young people and Move On is a great starting point."
If you're interested in finding out more about our Youth and Community Skills programmes in Edinburgh and Glasgow, or support a young person you think may benefit, see our Youth and Community Skills page for information.