Move On's Directors
Our Board of Directors give their time and expertise on a voluntary basis, and meet regularly to oversee Move On's operations and strategic direction.
Ash Mohammed
Chair
Ash Mohammed joined the Board in September 2017. He currently heads up the Risk team that oversees Payments across Royal Bank of Scotland both in the UK and Internationally. Having worked in banking for over 10 years, Ash has wide ranging experience from commercial product management to managing large change programmes across a complex bank. He is also an E-Spark mentor, supporting businesses in their first steps to establishing themselves.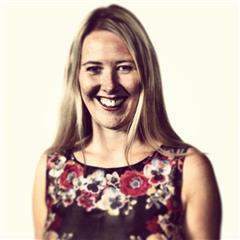 Lisa Dawson
Director
Director of Student Systems and Administration at the University of Edinburgh, Lisa Dawson is an experienced manager with more than ten years' experience combined across business process improvement, software innovation and development, network infrastructure and project management. She has worked in both public sector and financial services before finding a passion for Education within FE and now HE. Lisa's expertise has led her to specialise in innovative developments to support the student experience which have been recognised by Scottish Government, Funding Council, Jisc and UCISA. Her combination of technology, social and digital skills coupled with effective communication builds positive relationships enabling her to lead and motivate teams to successfully meet strategic objectives.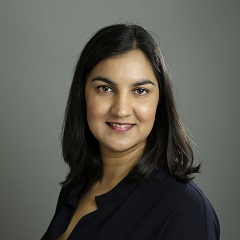 Yasmin Nabi
Director
Yasmin Nabi joined the board in June 2017. She is currently a Director at Barclays Bank within the corporate division and has 10+ years of wide ranging banking experience. She has led a number of high profile transactions in Scotland and Ireland across a number of sectors working with small SME's, to large corporate, family owned and listed companies. Prior to Barclays, she spent a number of years at Bank of Scotland. Over the years, Yasmin has also provided mentoring support through the Prince's Scottish Youth Business Trust and the Scottish Chambers of Commerce.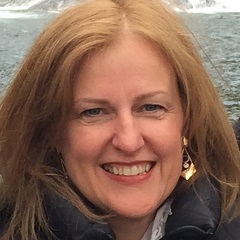 Helen McCann
Director
Helen is an IT Consultant and Change Management Professional, with 30 years' experience of working in the Edinburgh Financial Services market. She is currently a Director in her own business, providing change management expertise to a global financial technology client.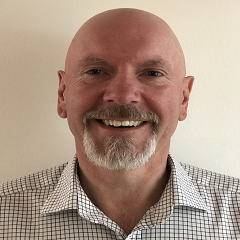 Andy Hill
Director
Andy Hill joined the Board in July 2017. He is also Chair of the Move On Social Enterprise Advisory Forum. He has over 35 years of experience with a multi-disciplined career in the Oil & Gas industry. This includes leadership roles in business development, marketing, sales, engineering and product development. His management positions include overseas assignments in Houston, Rio de Janeiro and Paris. International exposure to all aspects of business with a proven track record in the creation, and implementation of business plans that have achieved exceptional financial results.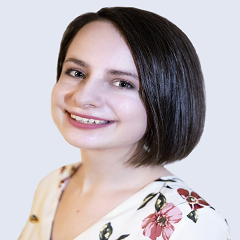 Kaja Czuchnicka
Director
Kaja is a charismatic fundraiser and project manager with experience in events, communications and management. Currently, she works for ACVO TSI – the third sector interface for Aberdeen – supporting charities with business planning, developing income generation strategies and advising on sustainability issues. In her role, she also represents the voices of the third sector and contributes to co-productive work leading to transformational change of the delivery of health and social care locally. Passionate about helping young people reach their potential, she is also a board member of Junior Chamber International and MA Programme Advisory Board at University of Aberdeen.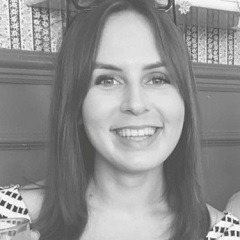 Alice Baudains
Director
Alice is a qualified Chartered Accountant, currently working as Commercial Finance Lead at AFG Media Ltd. Prior to this, she was a Transactions Executive at EY, working on a wide range of transactions across several sectors. In her spare time, Alice enjoys playing netball and going out with friends.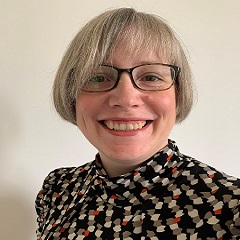 Rachael Robertson
Director
Rachael joined the Board in September 2020 as Treasurer. She is a CIMA qualified accountant, with 14 years' experience. Currently Rachael is Deputy Director of Finance at the University of Edinburgh, with previous experience in large infrastructure organisations.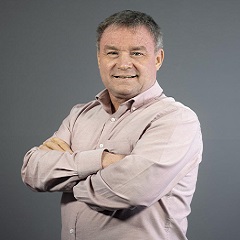 David Strain
Director
David joined the Move on board in July 2021 having previously served on the SEAF advisory board since 2020. Professionally he spent many years working in global leadership roles for major industrial companies, mainly in supply and manufacturing. More recently after "retiring" from his executive role, David has focused on mentoring young people in business and also investing, advising and mentoring tech start up companies throughout the UK.