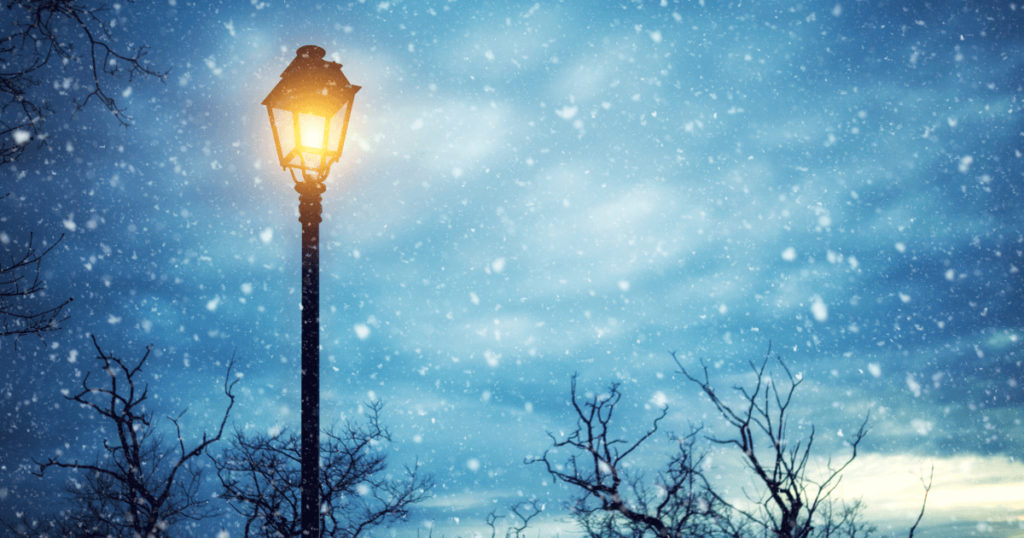 This December at Move On, Winter Nights was our hot topic!
We recently asked our young people and mentors to choose six topics they'd like to discuss. They'll exchange their thoughts on one topic with our staff each month, and we'll share their thoughts and experiences here!
Our six chosen topics are;
Ways to stay happier in winter
Breaking out of your comfort zone
Top tips on feeling confident leaving the house, and in group participation
Self care
How to boost your concentration and motivation.
Why Winter Nights?
The winter season brings with it many great things – celebrations, holidays, the promise of snow! However, it can also present a lot of challenges. Colder weather, darker nights and more time spent indoors all have their impact. The change in season leaves many feeling disconcerted, isolated, or just generally lower than usual.
The NHS estimates that around 2 million people in the UK suffer from the 'Winter Blues' or SAD (Seasonal Affective Disorder). The effects of this range from low mood, lethargy and irritability, to more serious symptoms such as disordered sleep patterns and, in extreme cases, depression.
We've all just been through a difficult two years, and the current situation sees us with continuing, if lessened restrictions. As such it's also true that many more of us than usual are experiencing increased isolation this winter, or are processing the loss of someone important. This can make our usual reasons for celebrating the season more complex than ever before, and exacerbate the feelings of low mood common at this time.
As we head into a classically dreich January, our team have come together to share the things that give them comfort at this time. We hope we can use these both to learn from each other, and support our community to feel happier this winter!
Stay Positive This Winter!
Our young people, volunteers and staff came up with a number of simple things we can do to help stay positive throughout the colder months. One common thing we found that gets people down is the dark and rainy nights. A common theme on how to deal with this is getting warm and comfortable indoors! Our suggestions included;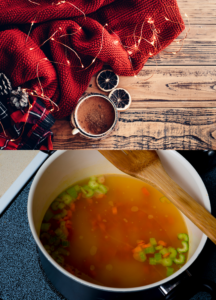 "snuggle in bed and watch a show/netflix"
"light the room with candles and fairy lights to make it cosy."
"huge blankets and throws"
"stay cosy indoors with a good book/film"
"warm baths!"
"cuddling with pets"
Most people also found that having an occasion or activity to focus on was a good distraction – for example, "getting excited for Christmas!". The busy period leading up to the holiday provides a great range of activities to get involved with. Suggestions included wrapping presents, and watching and listening to Christmas films and music. Our group also love snacking on treats like mince pies, and baking gingerbread! Even once the holiday season is over, our contributors agreed that finding a simple, cosy activity to stay busy can be a great way to beat the blues;
"Top tip for winter nights is making soup. It's easy but can give you some focus if you need to distract yourself. There's also nothing better than coming in from the cold to a nice big bowl of soup!"
One young person also said that for him, the best thing about winter is looking forward to the spring. However, he also likes when the weather is really cold and there's lots of snow, and watching the sunsets. As they happen so much earlier in winter, it's much easier to see them! We think this is a great perspective – find something which inspires you to look forward, while taking comfort in the little things happening around you right now.
Feeling Safe
Another great suggestion was "meet in cafes with a hot drink." At this time of year, its important to find ways to get out and see people, while staying safe and warm. However, one potential challenge this poses is the stress of more time spent travelling in the dark.
Using public transport alone is something we often see come up often as a source of anxiety for our young people. During this discussion, we received some insight on this. One participant said that they "don't mind public transport, less keen on being alone in a taxi." This can vary so much between journeys too – for example, feeling generally safer on the bus with more people – but not if it's "big groups or drunk people…"
One of the things our mentors often work on, is helping our young people build the confidence and independence to do this regularly. One of our young people shared in this discussion that wearing headphones and finding something to listen to while travelling helps them feel calmer.
Coorie In For Winter
As inspiration to get our participants talking, we shared the Coorie In For Winter booklet with them all. This brilliant guide, put together by the Edinburgh Health & Social Care Partnership contains loads more tips, suggestions and guidance on how to care for your mental health and stay cosy and happy during the winter months.
Someone To Talk To 
As mentioned, low mood in winter can take a serious toll. If you are experiencing these feelings and need support, please know you're not alone. There are plenty of places you can reach out to for help or someone to talk to;
You can call Breathing Space for a free and confidential chat on 0800 83 85 87
Samaritans Scotland have a free phoneline open 24/7 on 116 123, or you can email on jo@samaritans.org for a response within 24 hours (sometimes it's easier to make sense of your feelings by writing them down.)
Shout also offer a 24/7 mental health support service via text – simply text the word 'SHOUT' to 85258.
Contact
For any questions about Move On, or to find out about volunteering with us, you can contact us here – or follow us on Facebook and Twitter to stay updated with all our services.
We'll be back next month with our next topic!