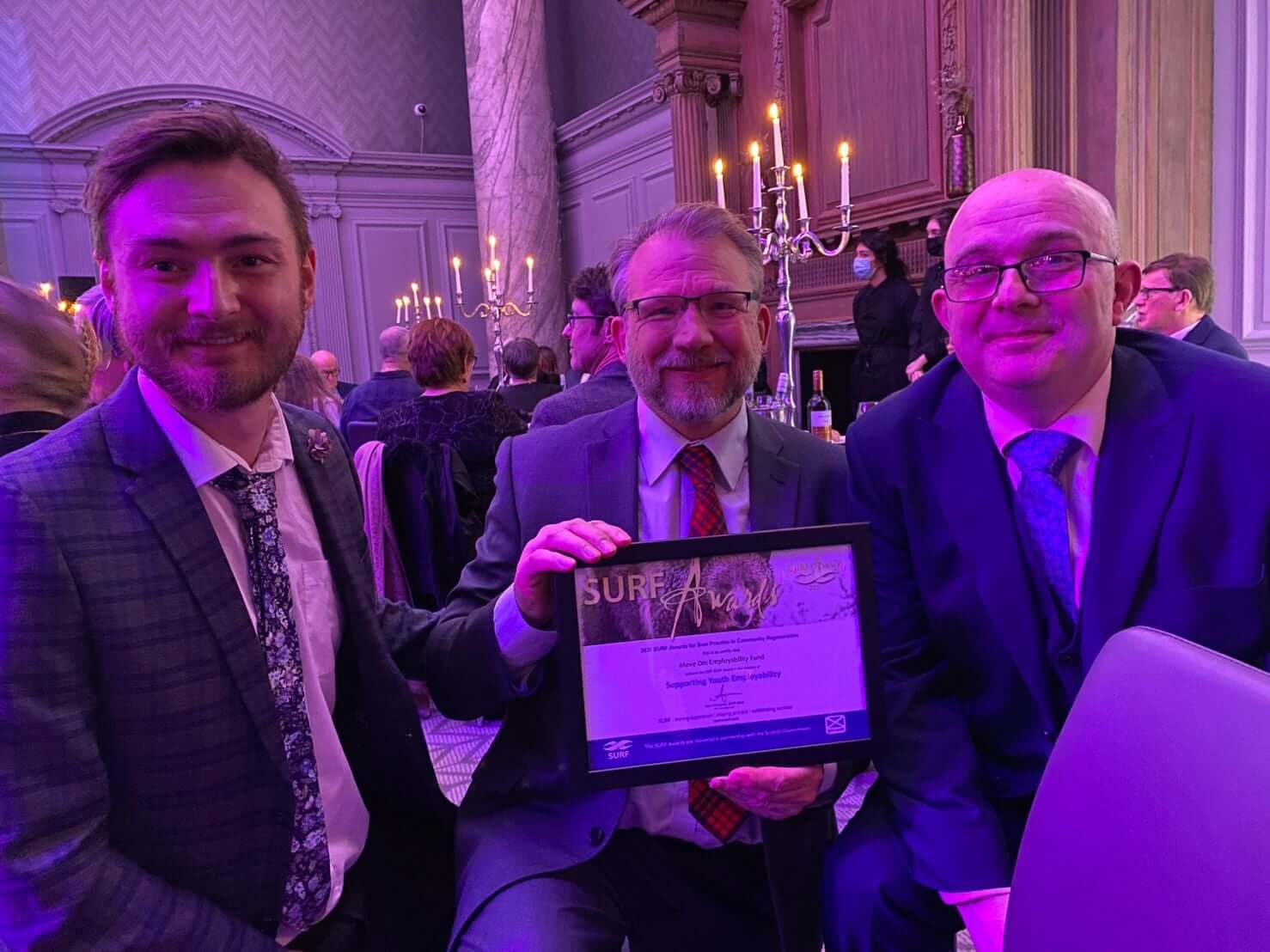 We're absolutely delighted to say that we won the Supporting Youth Employability Award at the SURF Awards 2021!
The award is issued by the Scottish Urban Regeneration Forum (SURF), and recognises the Employability Fund course at our FareShare Glasgow and the West of Scotland warehouse. The Employability Fund is one of several employability courses we currently deliver at Move On. It supports young people to gain skills, qualifications and hands-on work experience, while helping make a difference in their local community.
The judges concluded that;
"Move On embodies the ethos of SURF.  From the moment you enter the warehouse you can see and feel a real working environment that functions effectively to support the progression of young people, while providing a remarkable community resource.  The seamless progression and training of young people across multiple stages of the skills pipeline was impressive, as was the commitment to mentoring (both formal and informal) as a catalyst for change among those taking their first steps on the vocational pathway."
We're honoured to have been chosen – huge thanks to SURF, and congratulations to all of the other winners on the night.
Finally, the biggest thank you to our incredible team of staff, volunteers and trainees – each and every one of whom made this win possible.