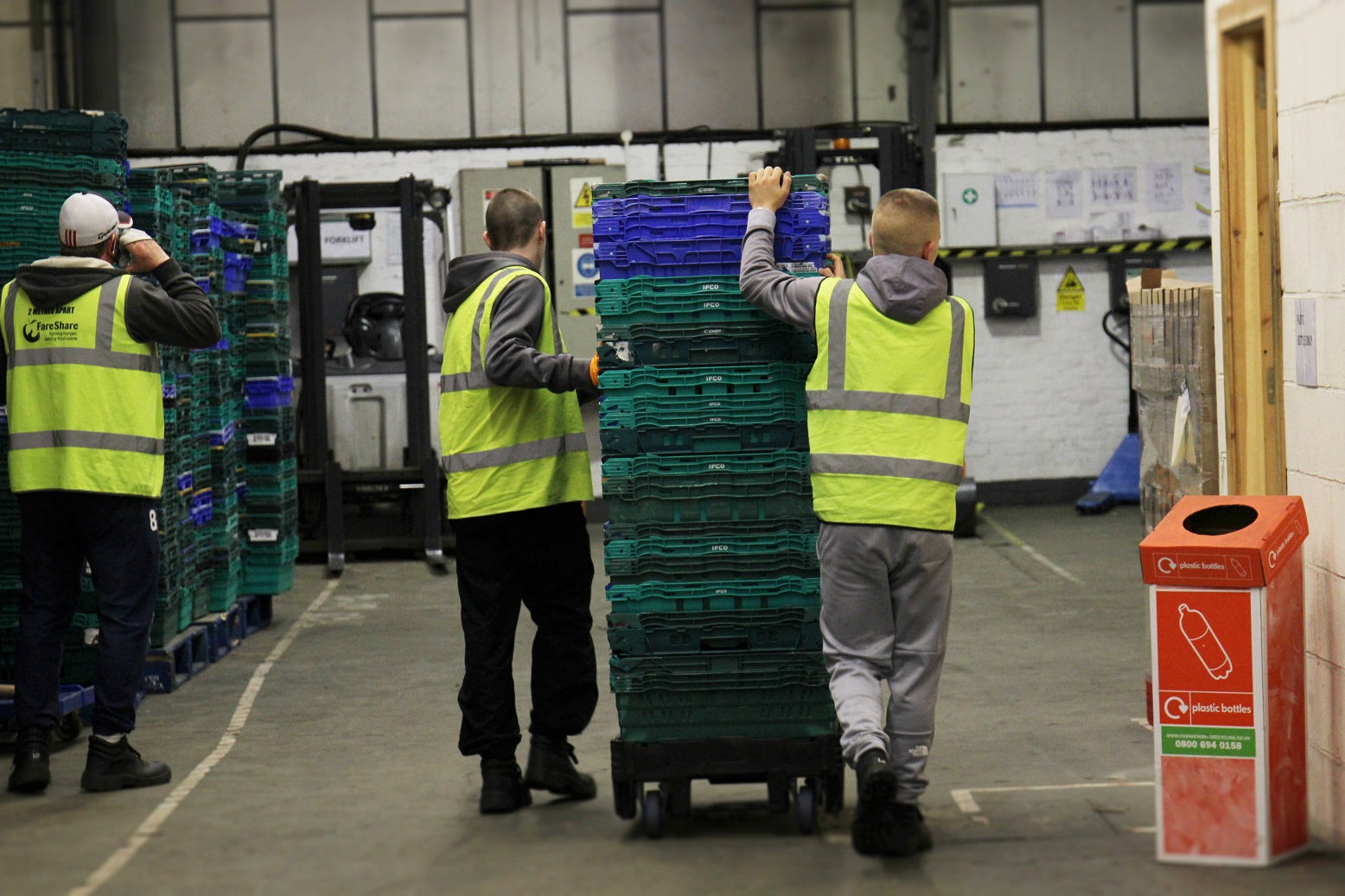 Supporting Youth Employability Award
We're delighted to announce that our Employability Fund course has been shortlisted for the Supporting Youth Employability Award at this year's SURF Awards!
Our course supports young people to gain SQA qualifications, food hygiene and manual handling training, and practical work experience in our FareShare Glasgow and the West of Scotland warehouse.
We're proud to be shortlisted alongside Eat, Sleep, Ride, CIC in the Scottish Borders, and The Larder in West Lothian.
SURF Awards
Since 1998, the SURF Awards have identified successful regeneration projects of all sizes from across Scotland. This year's shortlisted projects feature major place-making investments, youth employability initiatives, and activities delivered by community groups and arts organisations in both urban and rural contexts, from Dumfries and Galloway to Fraserburgh.
The SURF Awards are delivered each year by SURF, a regeneration forum with over 300 cross-sector member organisations across Scotland, in partnership with the Scottish Government.
Having assessed applications from Lewis to the Scottish Borders, across five categories, SURF's independent panel of 20 judges, drawn from national bodies and community groups, have agreed upon 15 shortlisted projects for 2021.
You can read the full list of shortlisted organisations on the SURF website.
The Awards ceremony
The five category winners will be announced by Scottish Government Minister for Public Finance, Planning and Community Wealth, Tom Arthur MSP, on Thursday 9th December at the 2021 SURF Awards Presentation Dinner event in Glasgow's Grand Central Hotel.
Please keep your fingers crossed for us!