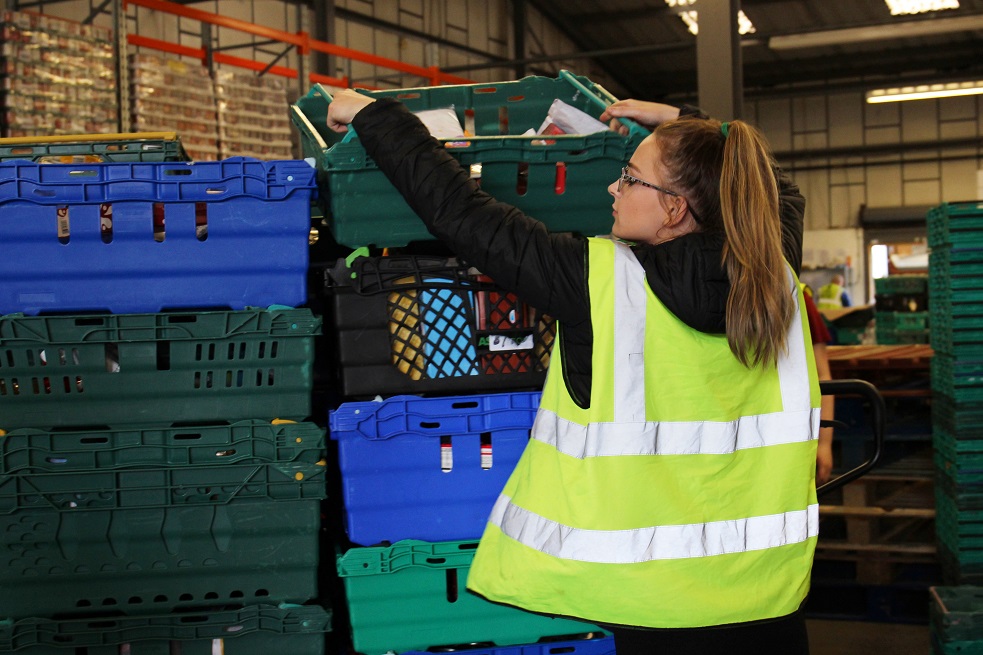 Our next Glasgow-based Move On Employability Fund Stage 2 course begins on the 18th January 2022.
The Employability Fund is an 8 week course for 16-17 year olds who are not in education, training or employment. In partnership with Skills Development Scotland, the course is a mix of classroom based learning and practical work experience. It is designed to build participants' confidence and communication skills, while equipping them with the practical knowledge and training needed to overcome their personal barriers to employment. We were proud to be the winners of the 2021 SURF Supporting Youth Employability Award in recognition of the Employability Fund course.
The course runs from Tuesday to Thursday, and will take place at our Fareshare Glasgow & The West of Scotland warehouse. Full safety equipment and PPE is provided, and eligible participants will also receive a weekly training allowance of £55, plus travel expenses depending on individual circumstances. On completion of the course, participants can expect to have gained the following;
SQA employability and personal development awards
Elementary food hygiene certification
Manual handling certificate
Warehouse work experience
Support in moving on to employment, education or further training
For more information, or to refer a young person, please call 0141 958 1133, or contact Michael and Shug at michael@moveon.org.uk, shug@move.on.org.uk.