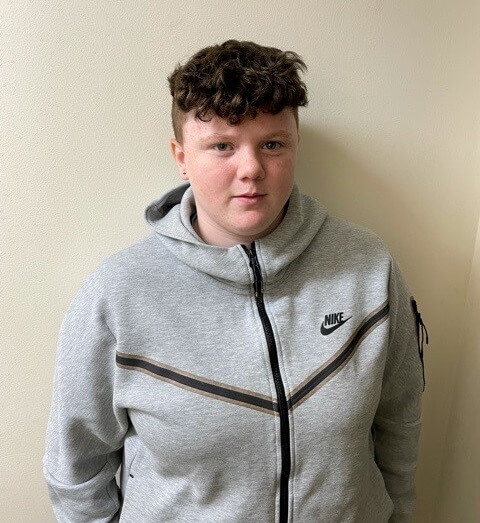 Employability training for young people
Chloe didn't enjoy school and her attendance suffered as a result. She heard about our employability training course for young people at our FareShare Glasgow and the West of Scotland warehouse and signed up.
When asked what she likes about the course, Chloe says "Everything! I like working on the warehouse floor and the coursework is challenging but the trainers help me when I'm stuck. The coursework has helped me realise that I can work independently because I'm interested in what we're covering, like personal development and learning about my skills and qualities. Working here has helped me improve my confidence."
Chloe would recommend our Employability Fund course to other young people "because the staff are always very helpful and the work experience has helped me with my confidence to move on to the next stages in life." She adds "It's a good laugh and the staff have nice personalities – helpful and caring."
A big thank you to Chloe for the brilliant feedback and we wish you all the best for your exciting next steps!
Our Employability Fund course
Our Employability Fund course for young people in Glasgow is now open and accepting referrals.
The course is suitable for 16-17 year olds who live in Glasgow and are not in employment, education or training.
The course will give you the chance to:
Gain practical work experience in our FareShare Glasgow and the West of Scotland warehouse
Achieve SQA accredited qualifications
Complete food hygiene and manual handling training
Increase your confidence
Access support to move on to further education, training or employment
Eligible young people will also receive a training allowance. Please note that referrals must come from a Skills Development Scotland worker for young people to access a training allowance.
The eight week course starts on Tuesday 19th October.
With limited spaces, please contact Michael or Shug on 0141 958 1133 or michael@moveon.org.uk or shug@moveon.org.uk ASAP to sign up or to refer a young person.