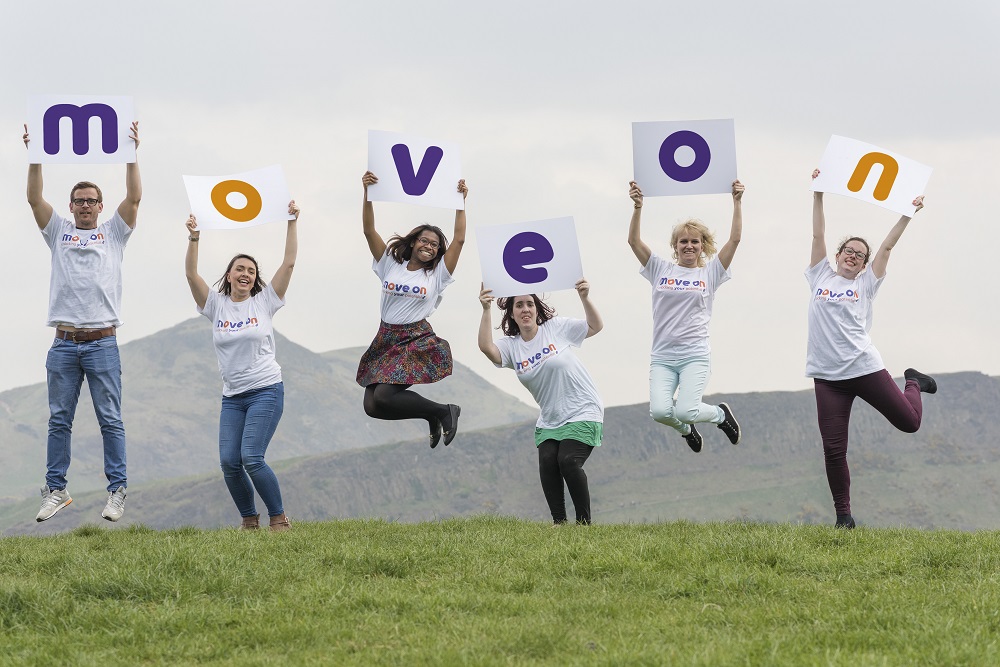 Do you have the potential to become a Move On Volunteer?
Are you aged 16-25 and unsure what you want to do with your future?
Have you experienced homelessness, peer pressure, bullying, being in care or risk taking behaviour and would like to share your experiences with others?
Would you like to increase your confidence and meet new people?
Are you interested in having fun?!
What do Young Leaders do?
Work as a Young Leader – that means visiting schools, young person centres and youth groups to do issue based group work;
Share valuable experience and knowledge of homelessness, care and other life experiences;
Help develop our service;
Help to deliver a summer training programme for other young people;
Volunteers can also choose to do a SCQF level 3 in Core Skills and Communication and a SCQF level 4 Personal Development Award – with loads of support and guidance from the friendly Move On staff!
So how do I become one?
You need to meet someone from Move On a few times to make sure it's right for you;
You need to come along to our two week Easter training course, which will take place from 1pm – 4pm in our Edinburgh office on the following dates:

Tuesday 3rd April
Wednesday 4th April
Friday 6th April
Monday 9th April
Wednesday 11th April
Friday 13th April

We will help you get a PVG form (which discloses any convictions);
After the course you need to be able to attend a weekly Monday drop-in session from 1pm – 4pm for 12 weeks, followed by our summer programme starting 2nd July for six weeks, for 1½ days a week.
What you will get from us…
Travel expenses and snacks are provided;
A great training opportunity in a relaxed environment;
Loads of help and guidance to support you through the course;
A chance to meet new people who are interested in helping young people;
Gain SQA accredited certificates on completion of the course;
Graduation event to celebrate your achievements.
How to apply
Still interested? Call or text Stephen on 07787256833. Alternatively you can contact our Edinburgh office on 0131 558 3740.