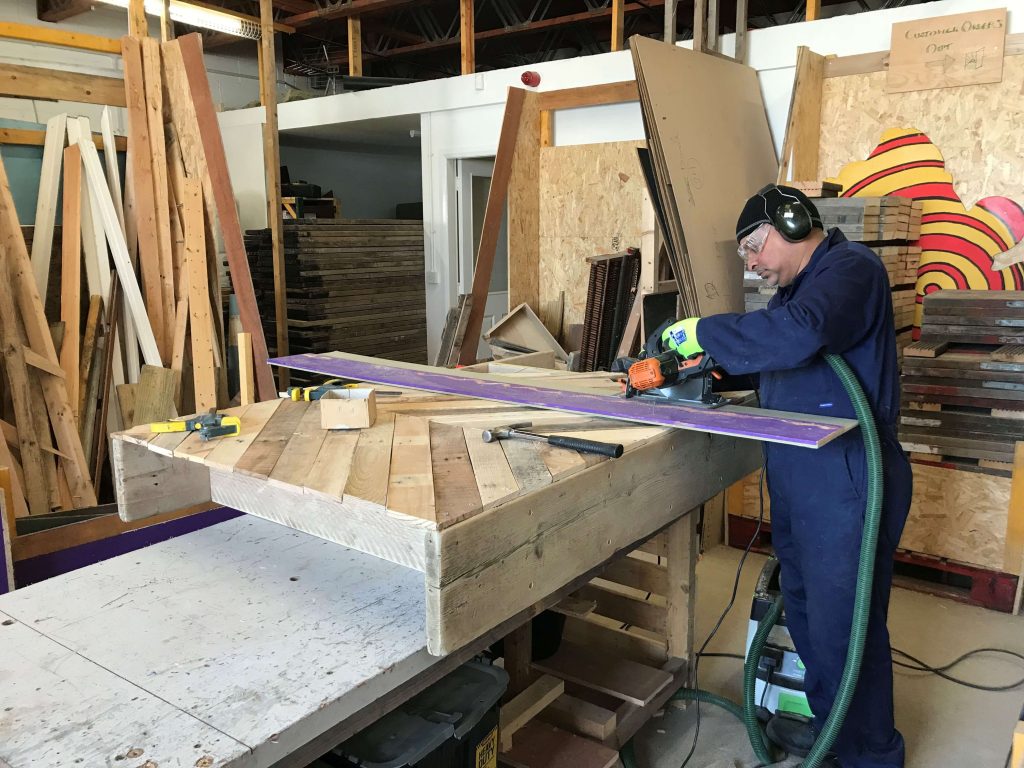 To celebrate Volunteer's Week, we're sharing the experiences of some of the people who volunteer with Move On across our different services. Yesterday we chatted to Sheila, who admitted she was "afraid of young people" when she started volunteering as a mentor, but shared how a great match with her mentee has improved her confidence and attitude to new challenges (even if the young person does tease her with the occasional "Boo")!
Today we're speaking to Simon, a volunteer at our Move On Wood Recycling workshop. With a professional background in IT consultancy, Simon's only experience of woodwork was, he admits, "many years ago at school." He's caught the woodworking bug now though, and volunteers regularly during the week and at weekends. As his skills have grown, he's developed the confidence to work on projects for his own home instead of hiring someone – as well as saving him money, he says this has given him the opportunity to "use new tools, learn new techniques and create bespoke, one-of-a-kind furniture." So far he's built a custom shoe rack and even fitted his kitchen with new units!
Simon says he enjoys the supportive and helpful environment in the workshop, adding that staff are "really knowledgeable and always happy to help." He also likes the "great mix of people", including staff, volunteers and young people on employability training courses.
Despite being a woodworking novice when he first started volunteering, Simon really enjoys his days in the workshop – whether that's getting hands on in the workshop, or using his skills to "occasionally help with IT issues in the office!"
If you're interested in volunteering with Move On, we have a variety of opportunities to choose from:
Edinburgh
Glasgow