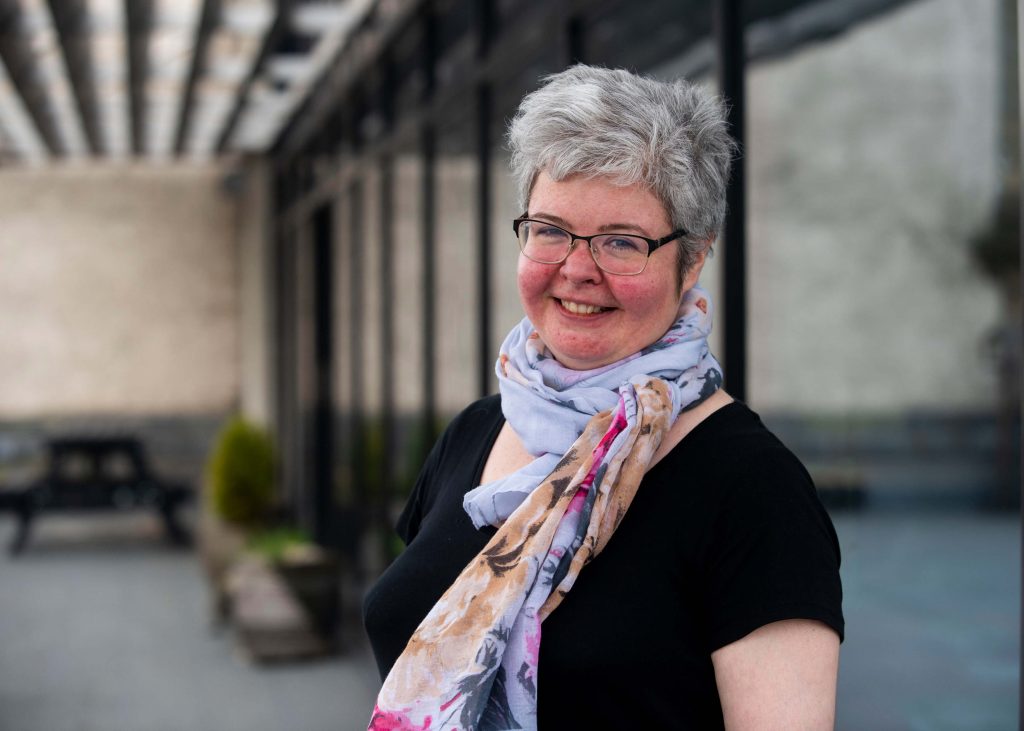 We're celebrating Volunteer's Week by sharing the experiences of some of our volunteers across Move On. Yesterday we caught up with Tony, who shared how volunteering with us helped him on his journey from homeless accommodation to passing his SVQ 3 in Health and Social Care and setting up his own community interest company!
Today we're chatting to Sheila, who started mentoring a young person in February 2016. She says they "really hit it off and were very well suited to each other". After meeting roughly weekly for two years, the match naturally came to an end – more than a year since, Sheila says she is still feeling the benefits!
As someone involved in adult education, Sheila wanted to volunteer as a mentor to challenge herself to interact with a younger age group. She says she was "frankly, afraid of young people" and wasn't sure when she started the training if it would be for her. Step-by-step though, it worked out. She shared with her mentee that she had been afraid of young people, which the young person found very amusing – from time to time they would tease each other with a pantomime double-act of "Boo" and "Argh"!
Sheila particularly enjoyed the great community of other mentors and staff which she discovered at Move On – she says "there's a lot of positive energy and the infectious approach to challenge yourself and each other to identify and work towards new goals." She also really enjoyed the opportunity to take part in lots of fun activities with her mentee, including bowling, pottery painting, the cinema, singing lessons, studying Chinese characters and conversation, and going for meals out.
As well as giving her the opportunity to support a young person to achieve goals and boost their self-esteem, Sheila says volunteering has improved her confidence to challenge herself in areas of her life she's not immediately good at. She shares "Growing up I was good in school and in early life I could get away with only doing things I was good at. I never realised how limiting this was to me. Volunteering has provided me with different ways of measuring success and helped me see the value in resilience, trying and trying again, and appreciating that I can enjoy activities even if I'm not immediately good at them!"
Sheila "would definitely recommend volunteering with Move On to others". In her experience as a volunteer mentor, the training has been great personal development and the few hours a week with her mentee "are really rewarding and just so much fun!" She adds mentoring "changes lives – your own as well as that of the young person you give some support to."
If you're interested in volunteering with Move On, we have a variety of opportunities to choose from:
Edinburgh
Glasgow