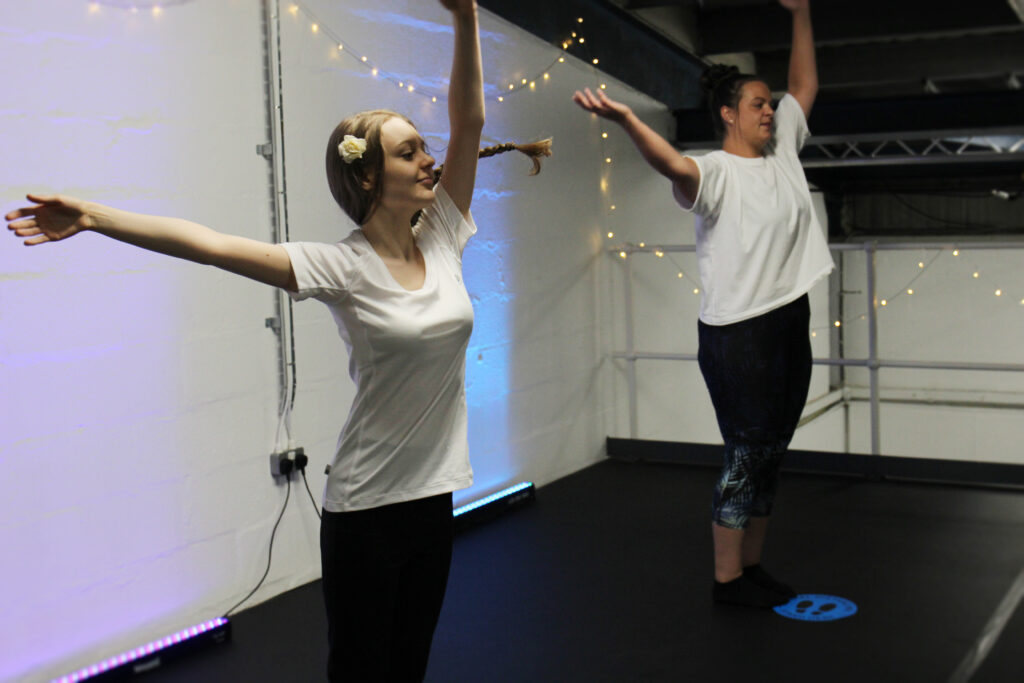 Have you thought about how you'd like to give back in 2022 – perhaps taking on a new volunteering opportunity?
We're now looking for new mentors in Edinburgh to help vulnerable young people aged 14-25 to meet their full potential, by working with them to achieve personal goals. Training for this will begin in February 2022.
The young people we support are displaying "at risk" signs. These signs may include poor performance at school, truanting, offending, welfare issues, lack of positive social networks, anxiety or being bullied.
We match a mentor with a young person to meet once a week to work together towards a goal of the young person's choice. This is often a recreational or leisure activity – we've had our young people choose everything from cookery or music classes, to rock-climbing and ballet lessons!
Through undertaking these activities together, our mentors also help our mentees build towards positive outcomes.
The Impact You Can Have
The role of a mentor is to provide a supportive relationship to help a young person achieve a realistic goal of their choice. The emphasis in doing this is to connect the young person with social, cultural and leisure opportunities, encouraging them to build their confidence, and go on to meet their potential by developing skills, independence, and positive social networks.
Mentors also often support and assist the young person to maintain, re-engage with or seek out education, training and employment opportunities.
Our mentee Martyn shares below how his mentor changed his life;

What Being A Mentor Involves
We will provide full and extensive volunteer training before you are matched with a young person, including time to ask any questions you may have. This takes place over several weeks, so you have time to absorb the information and feel completely ready for your new role.
After you have been matched with a young person, one of our Move On staff team will take you both out a couple of times so you can get to know each other.
You will then meet up with the young person one-to-one in Edinburgh for a couple of hours every week to work towards a goal of their choice.
We'll help with arranging the activities for a day of the week and time that suits both you and the young person best.
Full expenses are provided.
Our mentor Nicole shares how rewarding her experience was below;
A Rewarding Opportunity
As seen in the video above, mentoring is often as life-changing for mentors as it is for young people. As well as taking on a rewarding volunteering experience, and genuinely helping a vulnerable young person, our mentors regularly tell us that they feel more confident, less stressed and have a better sense of purpose in their life – some have even changed their career path to help young people full time!
As well as a way to develop personally, our mentoring service is a unique opportunity to enhance your CV, with mentors improving their leadership and management skills, and many employers highly valuing volunteering.
It's also a great way to learn new skills and have fun – whether you're learning to speak a new language, playing a sport or trying your hand at arts and crafts!
Our mentoring service is accredited by the Scottish Mentoring Network and won their Social Care Project of the Year award in 2018.
Contact
If you're interested in becoming a mentor to a young person in Edinburgh, please contact Stephen on stephen@moveon.org.uk or 07787256833.
You can also download our mentor information pack and our mentor application form for more information.
If you're interested in referring a young person to our mentoring service, please submit a mentoring referral form through our secure upload portal.
Mentor Training
Full training will be provided and is due to take place from 7th February to 7th March 2022, Monday evenings from 5.30-8pm. We will be closely following government guidance on this; we currently expect it to take place via Zoom.
The training will include:
An introduction to mentoring
Mental health and wellbeing
Trauma awareness
Child protection
Boundaries and personal safety