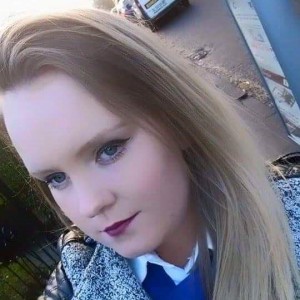 Young people's lives are full of choices and it can be difficult to figure out what you want from your future and the best way to get there. Move On feels that a mentor can help you make important choices about your future, at a time in your life when you may need it most.
We want our young people to unlock their potential with the support of a mentor, so you can achieve all your goals and ambitions. You can choose your mentor who is volunteering their free time to get to know you. They are dedicated to helping you, so you have the confidence and support to achieve loads of exciting things.
Leighanne has described what her experience with her mentor has been like:
"The first time I met my mentor I felt really nervous. I got in touch with Move On because I really needed to get out of the house more to get more independence. When it came to the point of picking a mentor I felt unsure about it and also worried in case I picked someone that I didn't get on with the person but I chose [my mentor] because she had the same interests as me."
As a pair, you work together towards a goal chosen by you. Goals can a number of things, such as learning to play guitar, boxing, cookery, CV and employment support, plus so much more! Let us know what you would like to achieve.
Leighanne said "My first goal was to do singing lessons because I love to sing and I wanted to get better. I completed my goal by applying for the X Factor but I never got through. While having a mentor I have become more independent and more confident within myself to do things that I would never think to do before. I'm on my second goal with Move On where I go to the gym and do a lot of workouts. My goal for the future is to go into a college course and have a part time job."
Overall, Leighanne feels "I have been really well supported with a lot of problems that I have had. I feel like I can talk to them about anything. I really enjoy being a part of Move On because it has helped me out in all different ways. I wish it didn't need to end when the time comes."
See our mentoring page for more information on how we can help you.