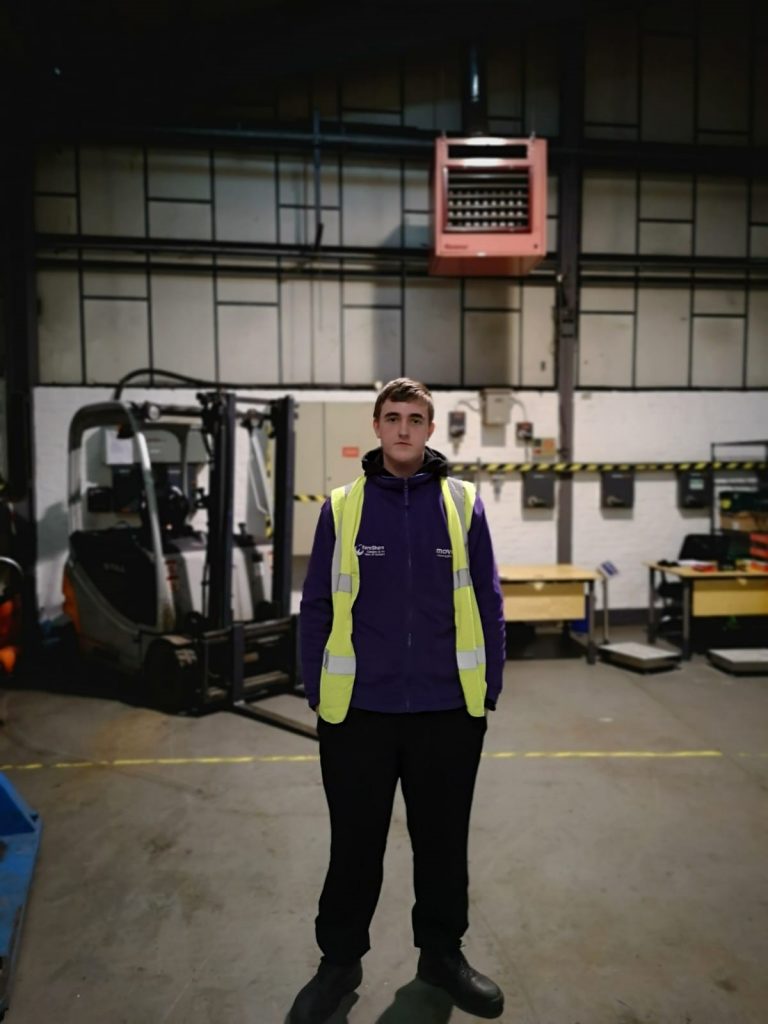 After leaving school with no qualifications, Robert, 17, was unsure of what the future held for him when he started our eight week employability programme at our FareShare Glasgow and the West of Scotland warehouse.
Robert says he was "doing nothing" before starting the programme, but enjoyed the course because he was able to get practical work experience in a live working environment in our warehouse. He also enjoyed being part of the Move On team of staff, trainees and volunteers, saying that "the people are really supportive and help you with anything you need."
Since completing our Employability Fund course, Robert has now secured a paid Community Jobs Scotland role as a Trainee Warehouse Operative in our warehouse. However, for young people who are not interested in working in a warehouse, Robert says he would still "definitely" recommend the course, saying "if you don't want to go into warehousing the Move On staff are more than happy to help you find another place you will like."
If you're 16-17 years old and not in employment, education or training, you can find out more about our Employability Fund course here. If you have any questions, or would like to apply or refer a young person, please contact Declan on 0141 958 1133 or declan@moveon.org.uk
If our Employability Fund course isn't suitable for you, we have a range of other employability courses available.