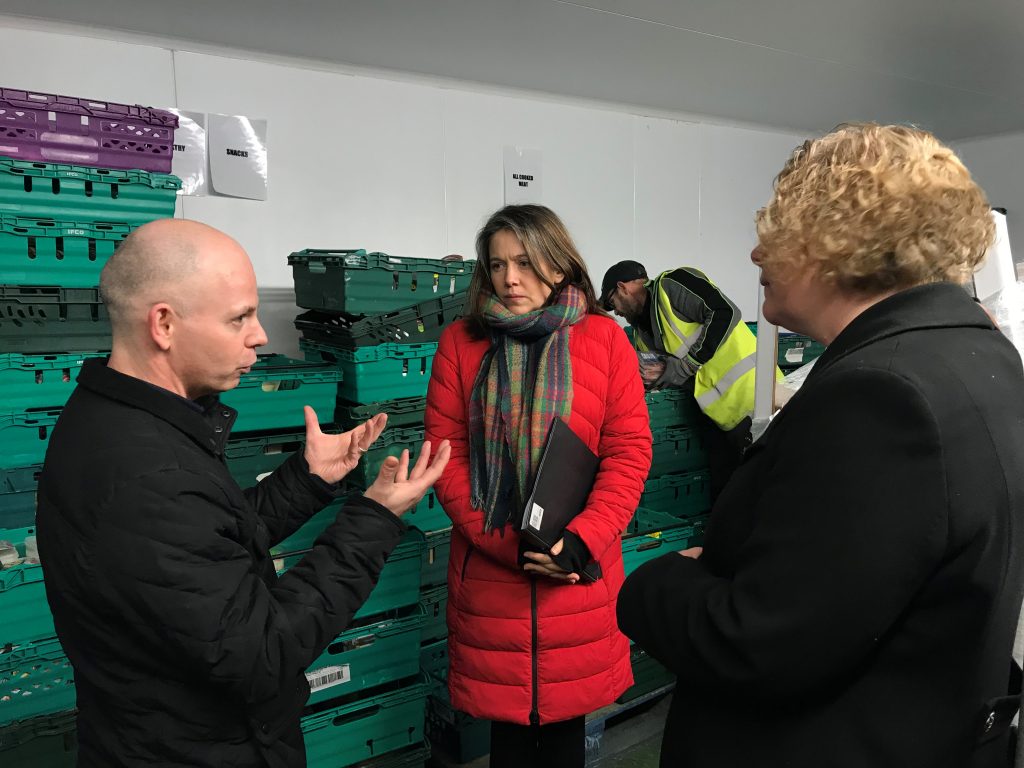 Communities Secretary Aileen Campbell visited our FareShare Glasgow and the West of Scotland warehouse to announce a new initiative from the Scottish Government to reduce 'period poverty'.
"In a society as rich as Scotland, no one should have to suffer the indignity of not having the means to meet their basic needs," Campbell said.
"We also want to continue to reduce the stigma and address the overarching gender equality and dignity issues that affect everyone who menstruate, regardless of their income."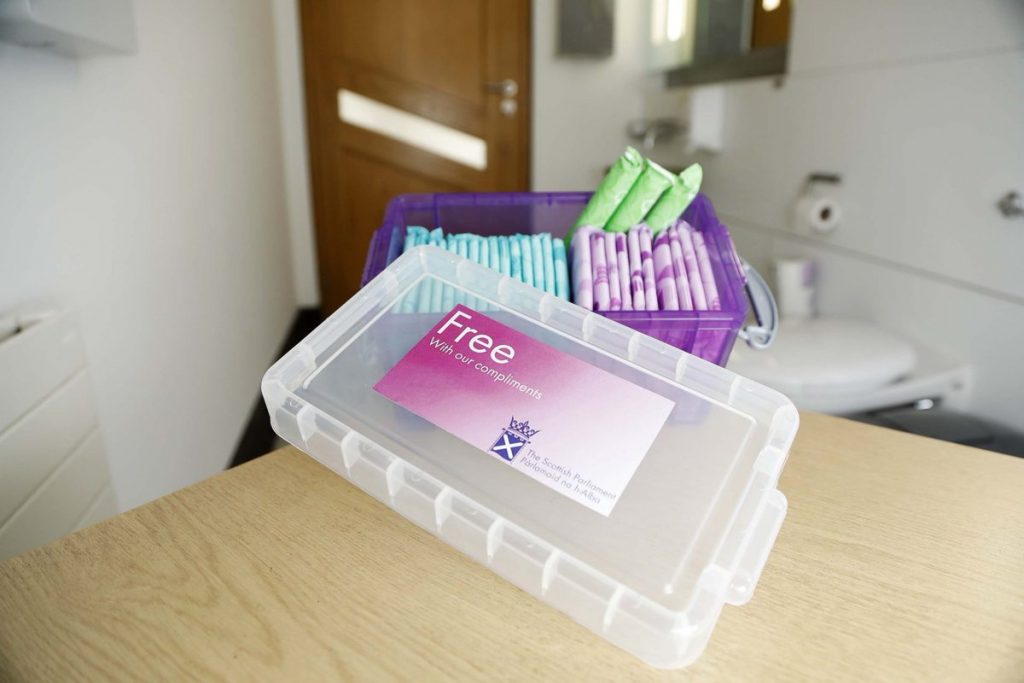 The initiative means a total of £4m is being provided to local authorities to help give sanitary products away for free in public buildings such as libraries and leisure centres.
Our Glasgow warehouse is part of the FareShare network which will deliver the project for the Scottish Government. We will be working alongside CFINE, Transform Community Development and Cyrenians to support the distribution of products, as well as working with low income and vulnerable people to break down taboos and stigma surrounding period poverty.