What: North Edinburgh Community Conference on Youth
When: Saturday 30th June 2018
Where: North Edinburgh Arts Centre, 15A Pennywell Court, Edinburgh, EH4 4TZ
We're excited to say one of our Development Workers, Amy Dunn, is chairing a panel discussion on employability at a free community conference on the theme of 'youth' in Edinburgh on Saturday 30th June 2018.
Organised by local resident, Luke Campbell, and funded through a grant from the University of Edinburgh, this 'community meets academy' conference involves interactive sessions on diversity and social inclusion, access to education, and youth under/unemployment.
We caught up with organiser Luke to find out more:
What motivated you to organise the North Edinburgh Community Conference on Youth?
"As a 'non-traditional'/first-generation university student, I was keen to take advantage of any available funding pots within the university to run activities and events that would benefit my local area, West Pilton. I wanted to facilitate this space for conversations on some of the issues faced by many of us from working class backgrounds and in areas of high risk on the Scottish Index of Multiple Deprivation.
I'm very excited to be running this event in my local community and to be able to support some of the youth work organisations, community activists, and researchers that I've worked for, volunteered with, or come to know over the last six years."
What will the conference include?
"This one-day, free to attend conference will bring together members of the community, practitioners, researchers, students, and activists to talk through problems, positive initiatives, and contemporary research on young people and access to education, under/unemployment, and social inclusion.
Each of the three sessions ("Diversity and Social Inclusion", "Access to Education", and "Under/Unemployment") will last for around one hour. A speaker will present current research or campaigns on their chosen topic, before a three-person panel of local young people, activists, and representatives from organisations will have an opportunity to elaborate on the local situation during a chaired discussion. Audience members will also be able to ask questions to our speakers and panellists.
Local youth work organisations are invited to give brief presentations on their work in the local area, as well as hosting stalls during the free catering lunch break.
Further activities will include a reading from the author of one of the children's books and an oral history of North Edinburgh.
All attendees will be gifted a free book chosen by one of the speakers to take home. Families are welcome and all children attending will receive two free books. Young adults will have a choice of two graphic novels."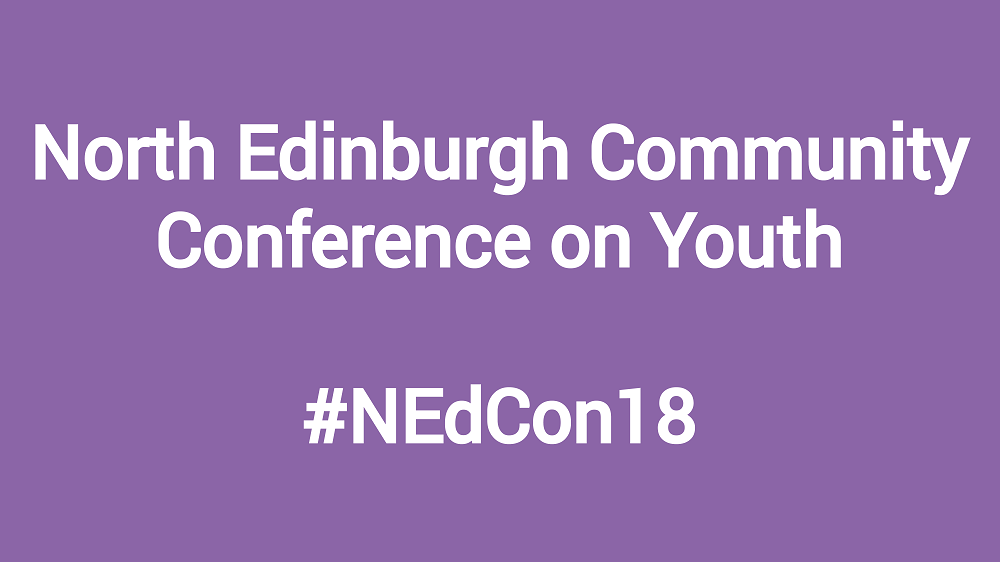 Which organisations are involved?
"So far Move On Scotland, Rowan Alba, LinkLiving, Muirhouse Youth Development Project, the Pilton Equalities Project, Screen Education Edinburgh, and the Unite the Union Not-For-Profit Branch will all be present.
Living in Harmony, North Edinburgh Childcare and the Pilton Community Health Project are sending leaflets over too."
What outcomes would you like to see from the conference?
"The hope is that this conference can shed some light on the issues members of the local community face on each of the topics. I'm hoping that the panels can also challenge some of the stigmas, association, and assumptions made even in the research by each of our presenters.
The stalls will also offer attendees a chance to learn about some of the services offered in their local community, hear about volunteer opportunities, and hopefully the organisations can become familiar with each other for future collaborations.
The conference also offers new literature to audiences that might not frequently engage on these topics."
You can find out more about the North Edinburgh Community Conference on Youth on the Eventbrite page: http://bit.ly/2lC7fzA