Two of our service users, Tommy and Daniel (name changed), share their stories of how Move On has helped them improve their literacy and numeracy skills.
Tommy's story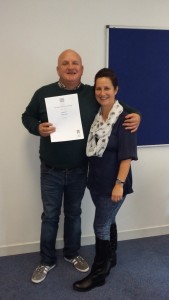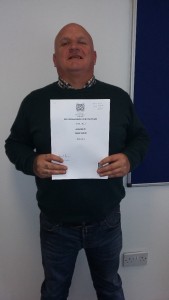 After 30 years using drugs I arrived at Jericho House Rehab Unit, Greenock to work on my addiction issues. I've struggled to read and write all my life. This was because I was in the care of Social Work and didn't receive any education when I was younger.
I left rehab after 14 months and came to live in Glasgow in supported accommodation.
I first came to Move On May 2012 to get help with my reading and writing difficulties. I struggled putting words and sentences together and needed help with spelling and punctuation. I attended weekly and received 1-to-1 support. I never missed an appointment and attended consistently, taking work home to do in my free time. While doing this I did voluntary work in a rehab unit.
I had a long-term goal to attend college and achieve my SVQ3 in Social Care and get full time employment.
With continued support from Linda I began to feel confident enough to apply for jobs and started F/T work as a Support Worker in Oct 13. Since then I've continued to attend and receive help and recently completed my SVQ3 in Social Care in July 15. I continue to do voluntary work in rehab and also deliver my own support group "The Voice Within".
Once I was honest with myself about my literacy difficulties and took steps to improve it my world opened up to learning.
I've made good friends with staff over the years and I'm always made welcome. With their continued support and encouragement my dreams are now reality.
Daniel's story
I come to Move On to improve my spelling and aspects of I.T, usually for 1 hour per week. I have been coming since May 2015. I have been learning to send emails and attachments as well as going over some things I have learned at other courses in college.
I have recently been diagnosed with Dyslexia and speaking with Leighanne has reassured me that this is not a disadvantage and shouldn't hold me back.
---
Move On's Literacy and Numeracy Service is run for all Move On service users, volunteers and people affected by a range of issues such as homelessness, addiction and mental health. The service is run from our Glasgow office and aims to enable service users to feel more confident in their reading, writing, spelling, number work, IT skills and oral communication.
If you think you or someone you know might benefit from support in any of these areas, you can get in touch by calling 0141 552 2786 – see our Literacies page for more information.