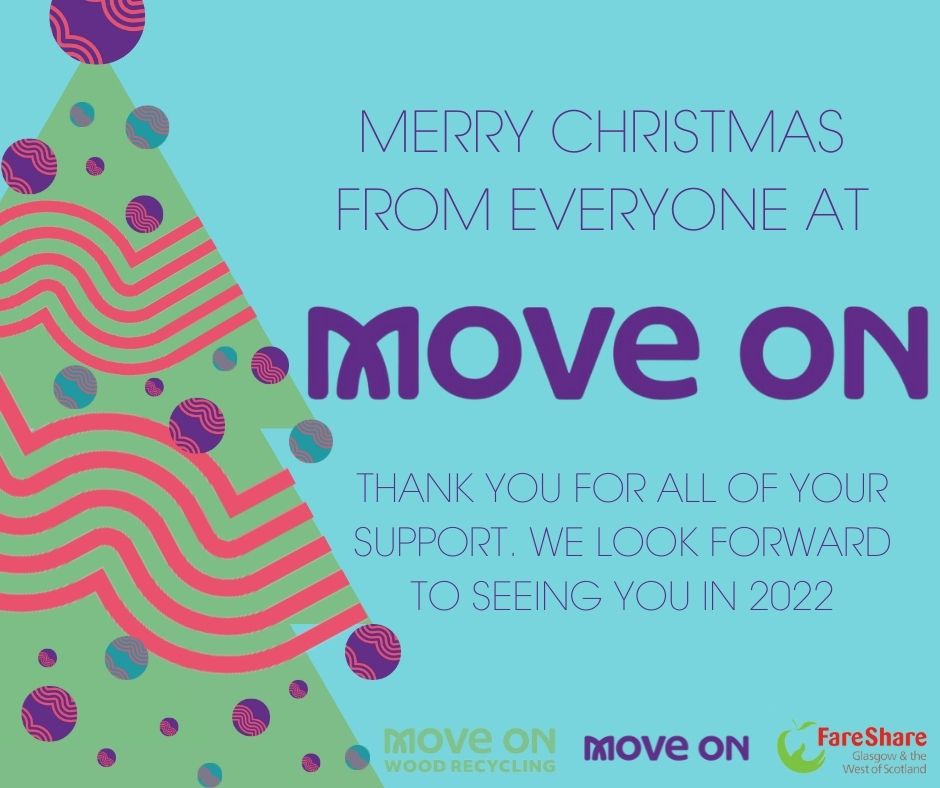 This year has seen more than its fair share of challenges, and that's definitely been felt by both our staff and service users. However, we're grateful to have been able to continue providing our services throughout the whole of 2021, and feel extremely lucky to get to do what we do.
None of this would be possible without your support, and without the hard work and dedication of our incredible staff and volunteers, and the commitment of our amazing young people! Thank you to each and every one of you – with your help, we look forward to continuing to provide opportunities to transform even more lives next year.
All of us here at Move On, Move On Wood Recycling, and FareShare Glasgow & the West of Scotland, would like to wish you a very Merry Christmas.