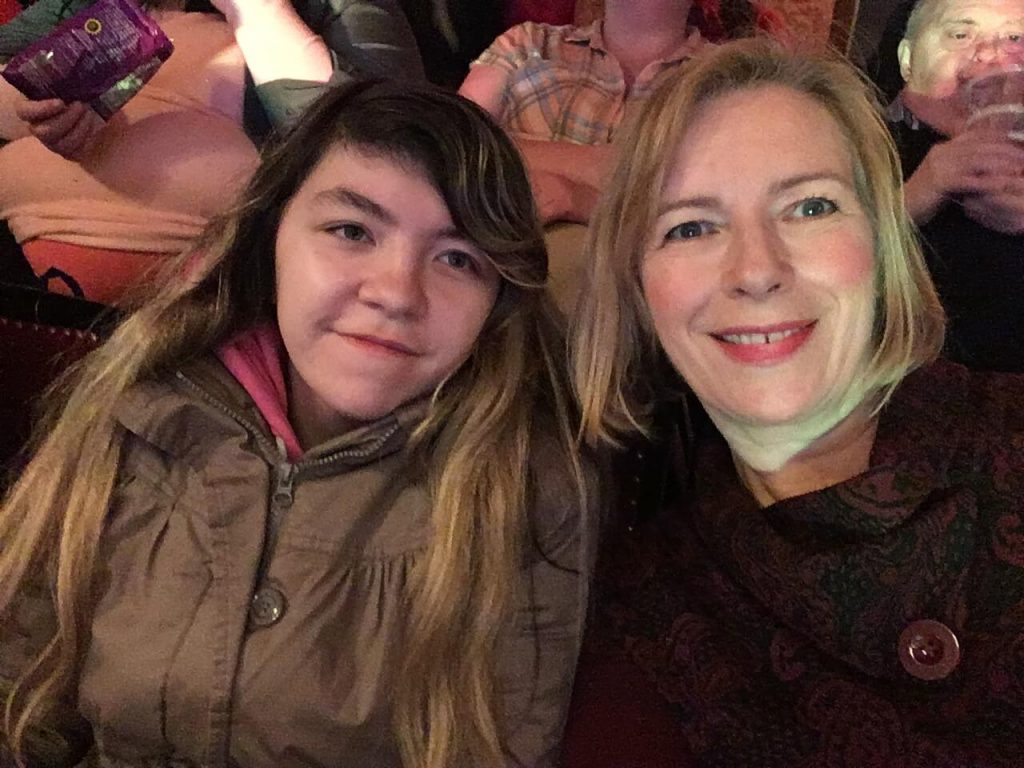 Kelly Ann and Mandy recently celebrated the end to their 12 month mentor match by going to see Jack and The Beanstalk at the Kings Theatre. Over the last year, they have been meeting every week to work towards Kelly Ann's main goal of being able to self-travel around Glasgow, which she can now do with ease!
By visiting many attractions and events around Glasgow, including Kelvin Art Gallery, the Gallery of Modern Art and GlasGLOW, as well as attending guitar lessons with Musicplus+, Mandy has supported Kelly Ann to increase her confidence, self-esteem and independence.
Kelly Ann is now pursuing a career in child care at Glasgow Kelvin College, and continues to practice her newfound freedom when out and about.
We would like to say a big thank you to Mandy for her hard work and patience, and we wish Kelly Ann all the best for her bright future!
Become a mentor
We're currently looking for mentors in Glasgow and Edinburgh – if you're interested in supporting a young person like Kelly Ann to reach their full potential, please check out our blog post to find out more, including how to apply.