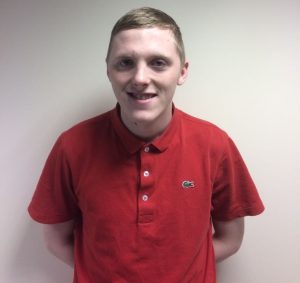 At the start of my journey with Move On I did the Fareshare Employability course on a voluntary basis. I built up my skills and knowledge of the third sector and realised that youth work was what I wanted to do with my life. I was in some sticky situations before and as I attended the course such as homelessness and bad choice in social peer groups and was making bad decisions. I was in a homeless hostel, I was still involved with police from time to time until I realised the changes I wanted to make for my future. The staff at Move On gave me the support and guidance towards better choice making in my life and I don't know what I would have done if I didn't find Move On, they unlocked my potential! After I finished the course I secured my first tenancy and have sustained it surprisingly well as I didn't realise I had the tools to do so.
As time went on I applied for a post by Community Jobs Scotland to become a trainee development worker within Move On and I was successful and now work alongside 3 other trainees. Now I facilitate workshops within schools on various different topics Ex. Drugs and Alcohol and Homelessness and Financial Capability being our main subjects at the moment. I also facilitate our Fareshare Employability programme with young people who face barriers into employment and I am actively involved in mentor training and really enjoy working and training up adults as well.
Throughout my journey with Move On my confidence and self-esteem has spiralled and grew massively and I have a really attractive CV now as I didn't have one when I first started with Move On, I have an amazing organisation to thank who has had my back and believed in me from the start now I believe in myself and have a really positive future for the first time. Thanks to Move On I choose Life.