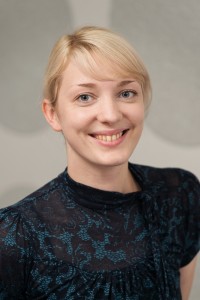 Freya writes:
I have been working for Move On for six months now, and have enjoyed many unique experiences and exciting opportunities during this time. As admin assistant I spend the majority of my time in the Move On office on Ingram Street in Glasgow. The atmosphere here is really great; I've loved getting to know the development workers and literacy and numeracy workers I share the office with, and have found them to be really warm and supportive people. I also go up to the FareShare warehouse in Springburn once a fortnight. My favourite thing about this is seeing the young people, who I've met while they are on Employability Fund stage two training at the office, joining the team at the warehouse and moving on with their training and gaining new skills and experience. There is always a lot of hard work going on at the warehouse- but there always seems to be time for a cup of tea and a good laugh!
Another great thing about working for Move On has been the opportunities I've had for my own personal development. I am now a First Aider and have my Elementary Food Hygiene certificate, as well as the opportunity to work on this blog and Move On's Facebook and Twitter pages. I've also been supported to work on my own projects, my favourite of which has been developing a database of useful services for young people in Glasgow, from young carers support groups to information about ADHD (Attention Deficit Hyperactivity Disorder), I've found working on this really interesting and hopefully it will become a useful resource for the young people.
Move On definitely gets a thumbs up from me!