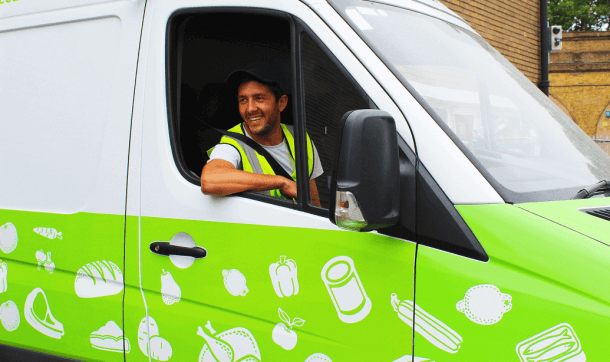 Our amazing volunteers help our FareShare Glasgow and the West of Scotland warehouse distribute food to the most vulnerable people in the community. The food we provide is essential and demand is likely to increase significantly over the coming days and weeks. Unfortunately, our volunteer numbers are likely to fall during this time because of illness and self-isolation due to Coronavirus (COVID-19).
We now urgently need more volunteers in our warehouse and volunteer van drivers to help ensure that our deliveries can continue throughout Glasgow and the West of Scotland. Please note that our volunteer van drivers must be 25 or older and have a full, clean driver's license.
If you would like to get involved and help make a difference during this difficult time, please email us on vadmin@moveon.org.uk
What our FareShare warehouse does
FareShare works with the food and drink industry to save good quality surplus food from going to waste and sends it to organisations working with the most vulnerable people in the community. The organisations we work with include hostels, day centres, lunch clubs, addiction agencies, young people's projects and refugee centres.
The aim is to deliver a food service to those who need it most, including homeless people, elderly people, children, refugees and people suffering mental and physical health problems.
As a FareShare volunteer, you'll be helping to redistribute surplus food to the people who need it most.