We celebrated the graduation of our latest group of participants from the Elevate-Glasgow employability course today!
Elevate-Glasgow is an Employability Public Social Partnership for individuals in recovery from problematic drug and/or alcohol misuse which involves over 30 organisations. The programme uses an asset based approach to bridge the gap from treatment and care to sustainable recovery emphasising the positive contribution individuals can make to the personal, social and economic wellbeing of their community and Glasgow as a whole.
Move On are a proud partner of Elevate-Glasgow, delivering personal development and training and education work streams for our participants.
The personal development work steam helped to identify individuals' skills, qualities and aims in life, as well as setting goals to realise and maximise employability potential. Focusing on early stages of recovery, the programme helped improve individuals' self-esteem, health and well-being, family relationships, reduced social isolation and increased social engagement to improve readiness to access training and education. We also offered practical sessions around job coaching, work preparation, CV development and interview skills. Participants also gained 'soft skills' including good communication skills and the ability to work as part of a team.
The training and education work steam provided a structured training and education programme through our FareShare Glasgow and the West of Scotland warehouse. Participants gained practical work experience and training, including receiving deliveries, shelving stock, maintaining inventories and sorting orders. The main focus of the work steam was to improve core skills to increase readiness for employment.
In addition to 'soft' and core skills, participants also earned certified certificates, including manual handing, food hygiene and emergency first aid at work.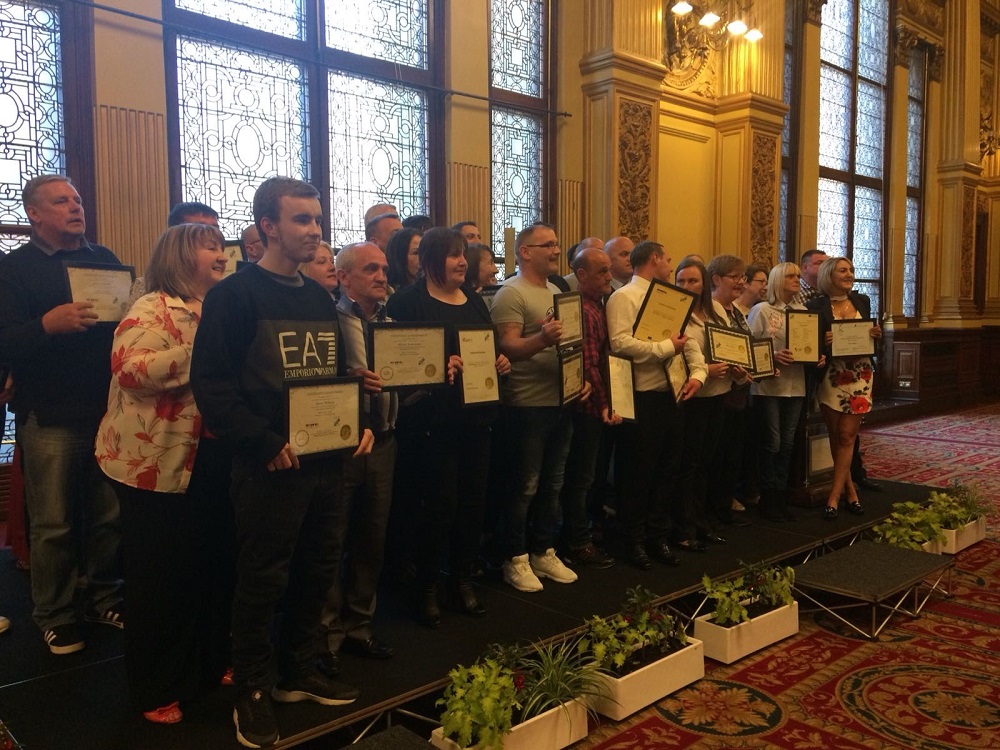 As well as our event in the office, we also celebrated at Glasgow City Chambers last night, at the Elevate Graduation Ceremony 2018. The ceremony celebrated the achievements of over 50 participants who engaged with partners across Glasgow on their path to employment.
We would like to congratulate our participants again on their hard work and achievements throughout the course. It has been fantastic to see everyone's confidence, self-esteem and positive thinking improve over the weeks, and we wish you all the best for the future!