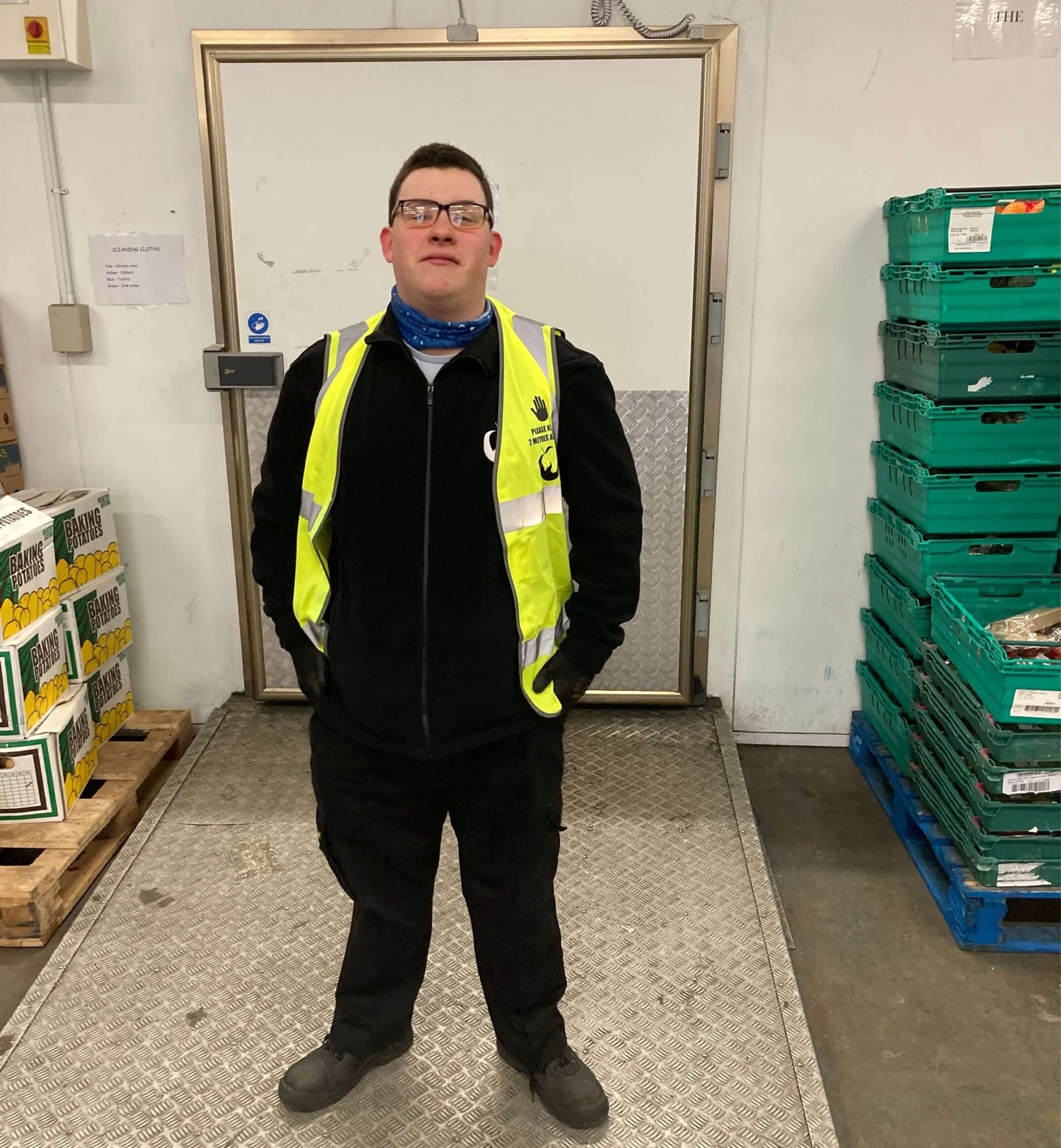 Dean had left college and was struggling to find education or employment opportunities during the pandemic when he joined the Employability Fund course at our FareShare Glasgow and the West of Scotland warehouse.
He has now gained qualifications, skills and practical work experience, as well as learning about health and safety in the workplace. Since joining the course, Dean has progressed along the employability pipeline from a Stage 2 to a Stage 3 programme. He says "Every day is a learning day in the depot. I developed and found out about skills and qualities that I never thought I had."
As well as developing professionally, Dean has enjoyed being part of our team. He says "The staff are very helpful and we have a good laugh in the group… It is a lot of fun and I have made a lot of good friends. I have developed more as a person."
We're now looking for 16-17 year olds who live in Glasgow and aren't currently in education, training or employment to join our next Employability Fund Stage 2 course. If you're interested for you or someone you know, contact Natalie on natalie@moveon.org.uk or 07917661202 ASAP!