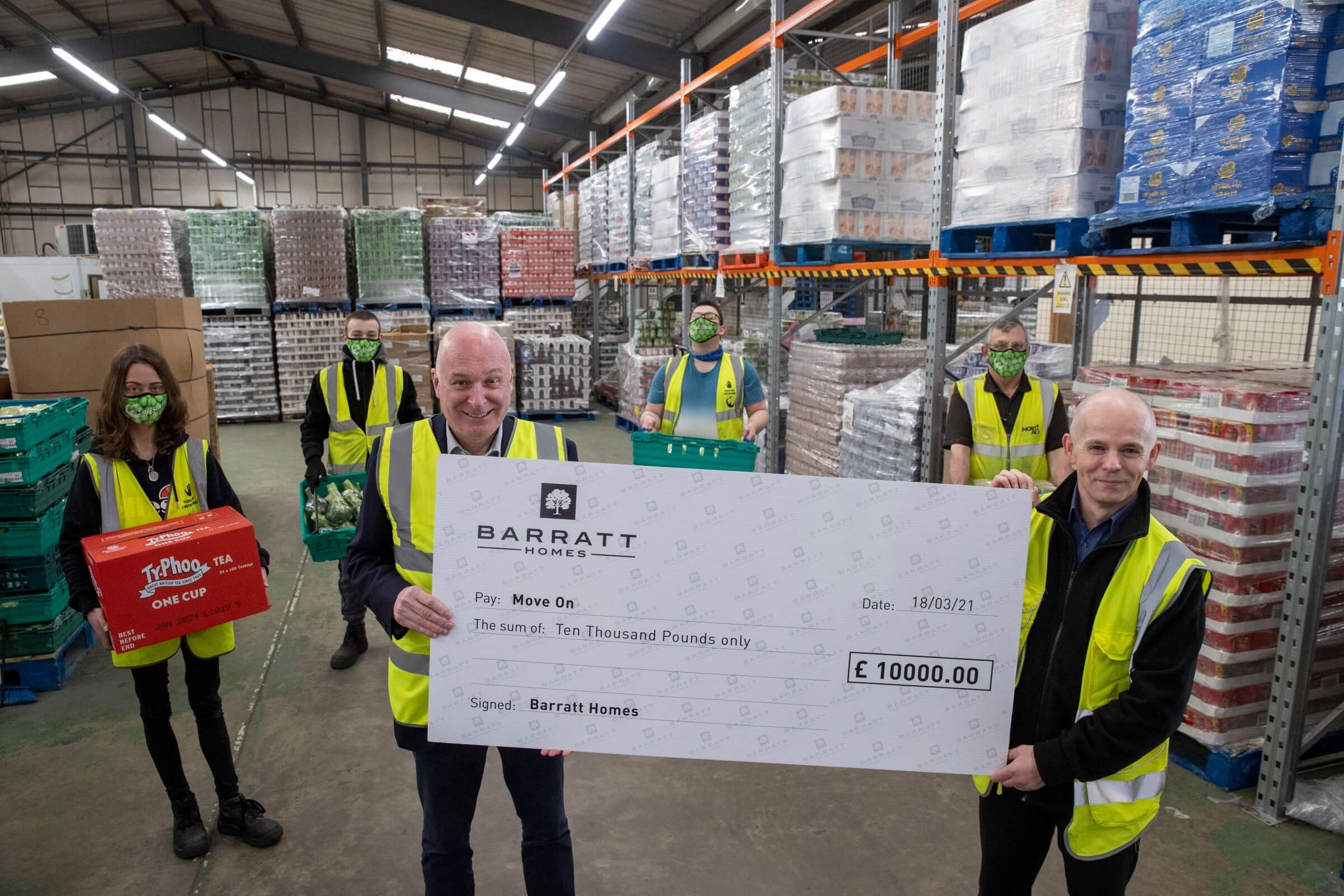 We want to say an enormous thank you to Barratt Homes for donating an incredible £10,000 to support our employability services!
As we anticipate a sharp rise in unemployment as a result of the pandemic, this generous donation will help safeguard the training, qualifications and practical work experience we offer at our FareShare Glasgow and the West of Scotland warehouse.
Find out more about the housebuilder's pledge to invest in employability and education as part of the nation's recovery from COVID-19.