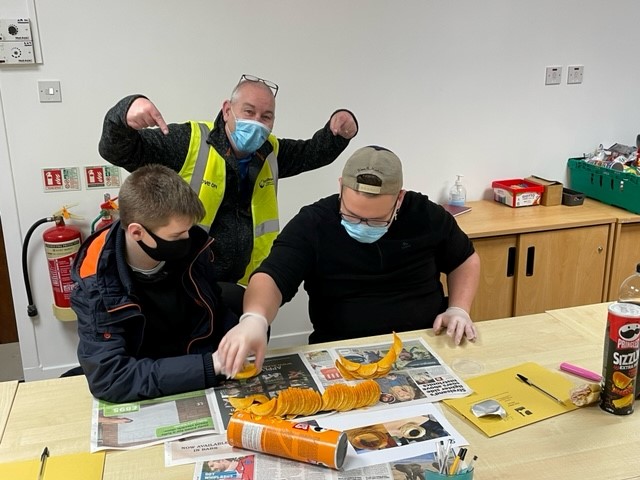 Now hiring! We're so excited to have another brilliant new opportunity for you to join the Move On team! We're hiring a new Development Worker to work with the Glasgow branch of our employability programmes. The role will be based at our FareShare Glasgow & the West of Scotland depot.
Benefits
We offer a competitive salary, and the chance to join a friendly, welcoming team! Other benefits of working with us include;
25 days annual leave and 9 bank holidays for the first 2 years of service, increasing to 28 days and 9 bank holidays after 3 years

Flexi-time

Option to buy extra annual leave 

Annual personal volunteering day

Individual training allowance and commitment to CPD 

TOIL system

The chance to make a difference, and help change lives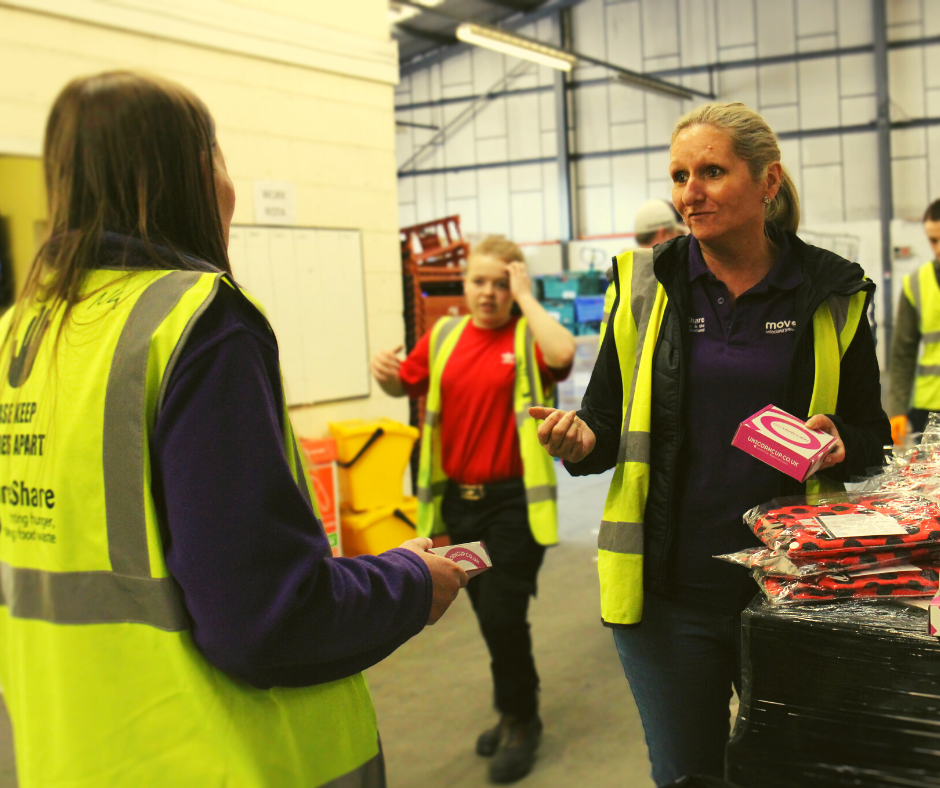 Development Worker – Employability & Training
Full Time, Permanent – 35 hours per week to be worked flexibly. Will include office hours (Monday to Friday, 9am to 5pm), with occasional evenings and weekends. Participation in our on-call safety phone rota is also required (TOIL offered for hours worked on rota).
Salary: £23,330 to £24,881
Location: FareShare Glasgow & the West of Scotland
Closing Date: Friday 1st July
The Role
With our services more in need than ever, we're looking to grow our tight-knit and highly motivated team. We're now looking for a new Development Worker to join us in Glasgow! This role will provide key support on our award-winning employability training courses.
The main purpose of the Employability Development Worker is to promote and develop the delivery of our employability programmes within FSGWS. You'll be helping young people who are furthest from the job market; supporting them to overcome their personal barriers to access and succeed on a practical employability training course, with a view to finding long-term employment. You'll coach them through gaining practical work experience on the depot floor, picking up new skills and learning to work as part of a professional team. Our courses also assist young people with completing vocational training, including gaining SQA qualifications.
The role also offers the chance to help develop and deliver a range of bespoke employability programmes for adults affected by long-term unemployment, including some of our FSGWS volunteers.
Becoming one of our Development Workers means getting a real chance to change lives. The people we work with are vulnerable for a number of reasons. They've often gained few qualifications, and have very low levels of confidence as a result. We work with our trainees and volunteers one-on-one to offer person-led support and comprehensive training. Most importantly, we believe in our people when they're unable to believe in themselves, and help them unlock their true potential. Recent graduates from our employability training have gone on to paths including further education, construction, and hospitality. If this sounds like your kind of role, then we want to hear from you!
What You'll Need
Our ideal Development Worker is keen to learn, committed, and imaginative. You'll be educated to degree level or equivalent, and come ready with plenty of experience.
So that you're able to hit the ground running, we'd prefer that you have an awareness of the kinds of issues facing the young people we work with. You should also have some knowledge of the barriers facing adults dealing with long-term unemployment. Even better, come ready with creative ideas on how to respond to and work around these barriers. We're constantly working to change and improve the services we offer, and we'd love for you to be passionate about getting actively involved in this. It's also important that you understand how to establish and uphold professional boundaries while working with vulnerable people.
Most importantly, you'll bring an open, accepting attitude. Working with Move On means meeting with people from all walks of life. It's so important that our team members are able to communicate well with a wide range of people. As a Development Worker, you'll need to be able to communicate well with our young people and volunteers in order to effectively support them. Being part of the Move On team means holding a genuine wish to help the people who come through our doors to find their path.
Sound like the role for you? Then what are you waiting for – See here for full job spec and how to apply
More Information
For further information about either role please contact Gabs on gabriella@moveon.org.uk.
Please see the relevant pages for more information on our employability programmes, and FareShare services.