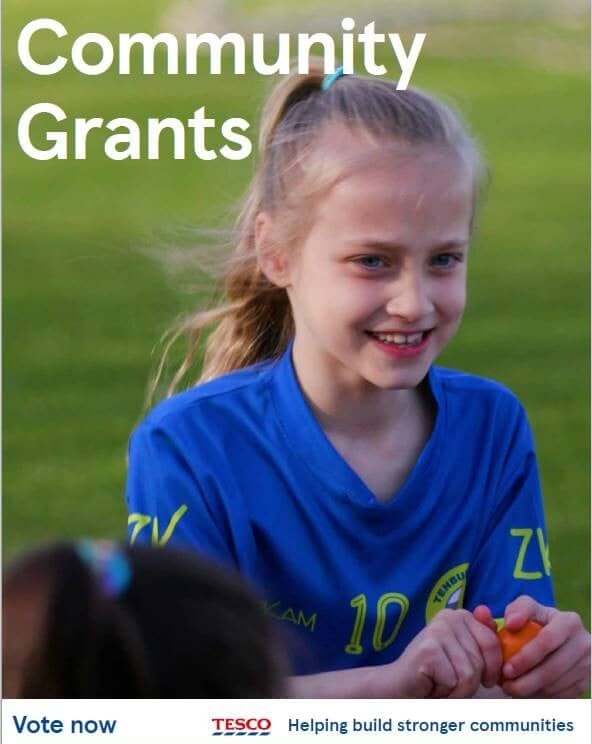 We're super excited to be included in this season's Glasgow Tesco Community Grants Scheme!
Tesco Community Grants fund thousands of local community projects across the UK. They support projects which help to fight holiday hunger, tackle mental health, support young people, host community events and more.
We've been nominated for our work through our FareShare Glasgow & the West of Scotland social enterprise. We'll use all the funds we receive to help tackle food poverty in our local area.
From now until 30th June, we're one of three causes you can vote for across 16 stores across Glasgow. Buy anything in one of these stores, and you'll receive a blue token, which you can submit in our name to receive funding from the project this summer!
The cause with the most votes will receive the top grant of £1500, second place will receive £1000, with third receiving £500.
Participating stores are;
Saint Rollox, Hope Street, Old Dumbarton Road, Queen Street, Argyle Street, Sauchiehall Street, Yorkhill, Dumbarton Road, Byres Road, Napiershall, Queen Margaret Drive, St Enoch, North Street, Renfield Street, Sauchiehall Street, Great Western Road
If you're shopping in any of these stores, please do claim your token and vote for us. Help us continue changing lives!
Donate
If you'd like to support Move On directly, you can make a donation through our JustGiving page. Fundraising has been more challenging than ever over the past two years. With more people now relying on our services, we really do appreciate any support you can offer.
Stay In Touch
Every penny we receive is put to brilliant use through our Move On programmes, and the work we do with our social enterprises, FareShare Glasgow & the West of Scotland (FSGWS), and Move On Wood Recycling (MOWR).
To see everything we get up to with your support, follow Move On on Facebook, Twitter and LinkedIn, FSGWS on Facebook and Twitter, and MOWR on Facebook and Twitter, or sign up to our new monthly e-newsletter.