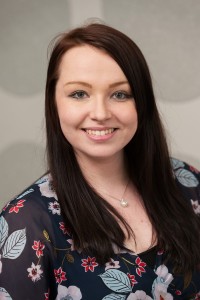 Since starting my role as Development Worker at Move On's Glasgow office in August, I have been able to get involved in many of the fantastic services that Move On offers young people. I am currently involved in the mentoring programme, coordinating matches between young people and our dedicated volunteers. Mentoring is an incredibly rewarding programme, offered to a diverse range of young people including; young carers, young people who have been looked after; or those who may lack confidence or be at risk. It is great to see first-hand the confidence and self-esteem in young people flourish as they spend time with their mentor and realise their potential.
As a Development Worker I have been offered excellent training opportunities including completing my SVQ3 in Health and Social care, and I have recently become a registered First Aider! I've also been able to get involved in the delivery of interactive games based workshops which are delivered to schools, and young people in the community. The Youth and Community Skills and FareShare Warehouse Programme is a 12 week training programme delivered in part at our Glasgow office. Taking part in the delivery of this programme has allowed me to watch young people improve their employability skills, and receive qualifications, and excellent work experience at our FareShare Warehouse, which they can put on their CV.
The staff team at Move On are incredibly supportive, welcoming, and kind. I have loved my experience thus far, and look forward to learning more each day!