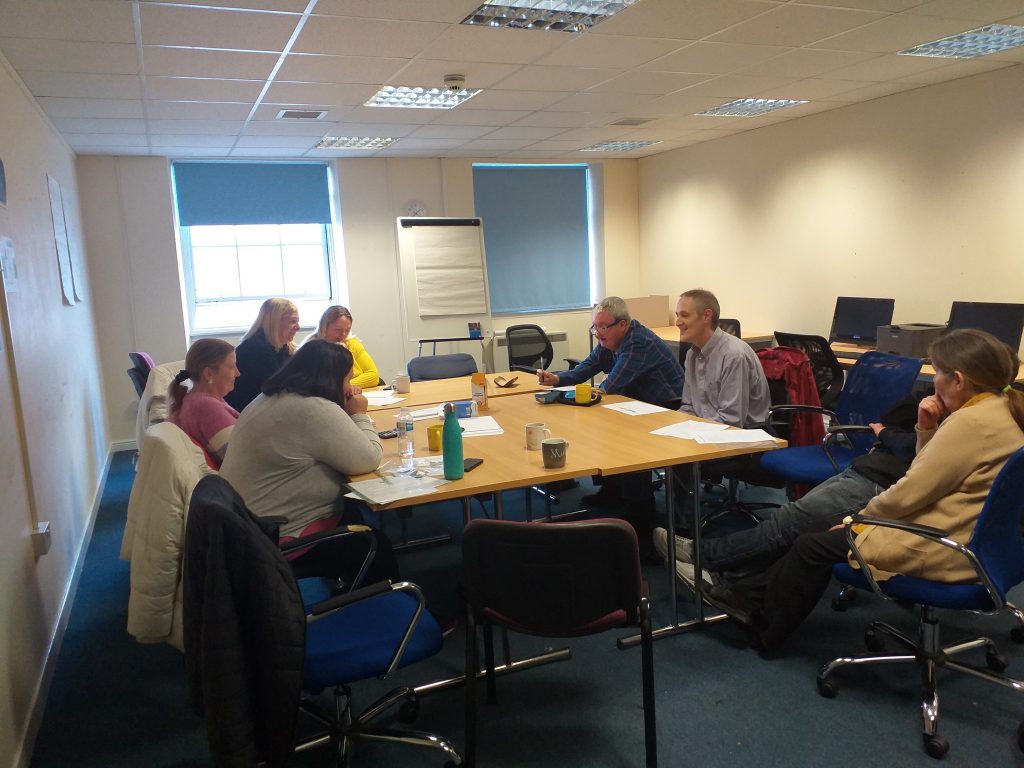 We have worked together with Elevate Glasgow PSP, Venture Scotland, Phoenix Futures, The Village Storytelling Centre and Theatre Nemo to create a unique Personal Development course for adults in recovery.
The course launched on February 19th and participants have been taking part in interesting sessions from each of the partner organisations focused on personal development.
In Move On's Glasgow office, participants recently completed a session around budgeting and financial capability. The group of eight were tasked with pricing an event for 20 people with a budget of £1000 maximum. In pairs they had to consider the venue, travel, refreshments, entertainment, client group, health and safety, value for money, etc. They had the opportunity to use the internet to search different providers online and use of calculators to help keep within budget.
Everyone really immersed themselves in the task and came up with some fantastic ideas which they then presented to the group as a whole.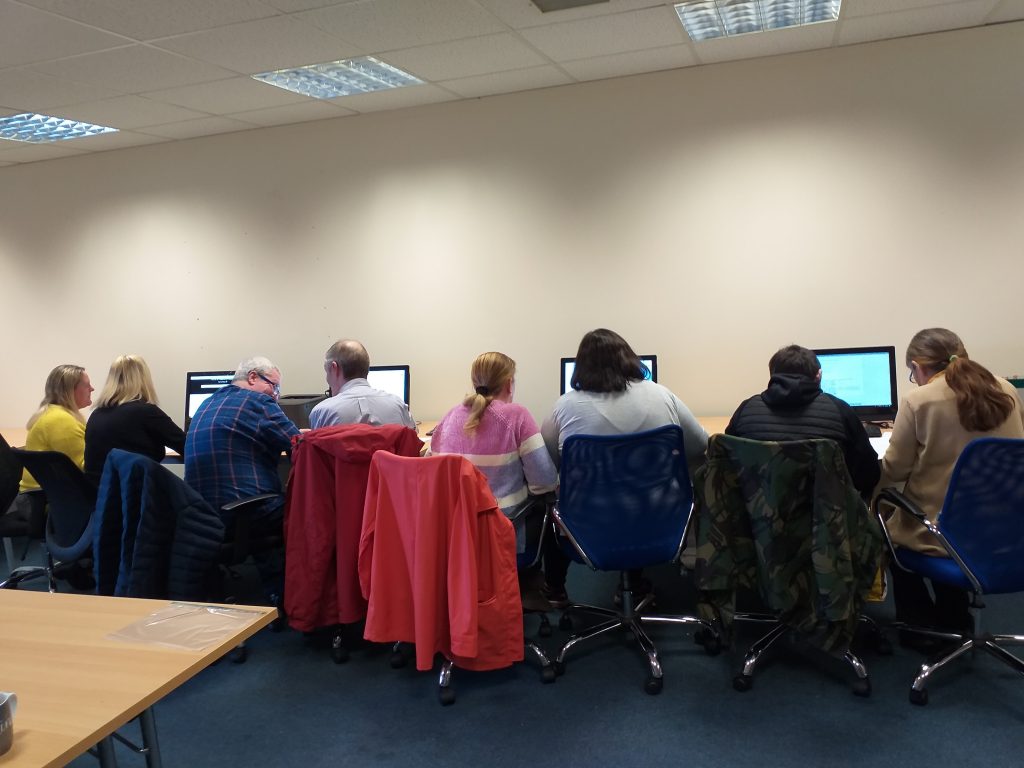 The exercise helped everyone work together as a team, identify creative solutions to problems and think outside the box, plan a budget, work out finances, improve or try IT skills, negotiate with their partner and come to a satisfactory agreement, communication skills and public speaking.
Feedback was positive and everyone said they'd recommend the session to others. One participant said "I enjoyed working as a team and coming up with ideas as I'd never done an event plan before. I learned that I can plan and budget.", while another commented "It was good to be mixed up working with different people.  I found the use of computer challenging as I'm not computer literate but I did learn I'm not as bad as I thought."
If you would like to find out about future Personal Development courses, or other courses for adults in recovery, please contact Elevate Glasgow PSP.