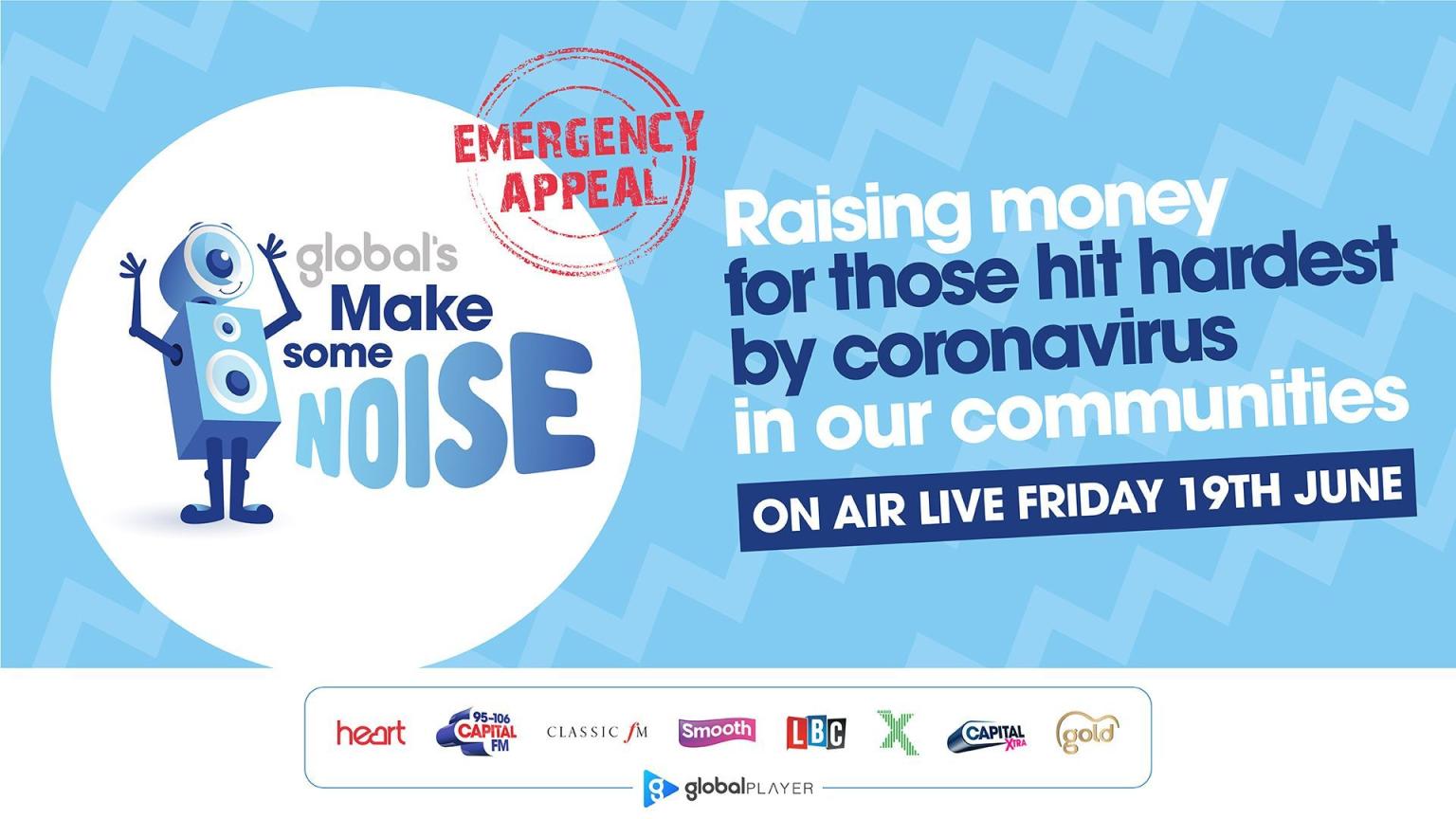 We're delighted to announce we've been chosen as one of the charities being supported by Global's Make Some Noise new Emergency Appeal!
The appeal, as announced today on radio stations across the Global family, will help people hit hardest by coronavirus. The money raised will support charities across the UK that are helping those experiencing grief, poverty, domestic abuse, loneliness, illness and mental health problems, as well as carers and care workers.
Move On will feature in social media and radio coverage, including an interview with our Chief Executive, John Hinton, and one of the volunteers in our FareShare Glasgow and the West of Scotland warehouse, Carol. The appeal will be promoted across Capital, Heart, Classic FM, Smooth, LBC, Radio X, Capital XTRA, Gold and PopBuzz.
Every penny raised for Move On will support our FareShare Glasgow and the West of Scotland service to provide essential food for vulnerable people, as well as help our mentoring and befriending services make sure no young person feels alone right now.
Watch the video to learn more, and visit Global's Make Some Noise website to find out about the different appeal activities, including an auction with celebrity prizes!