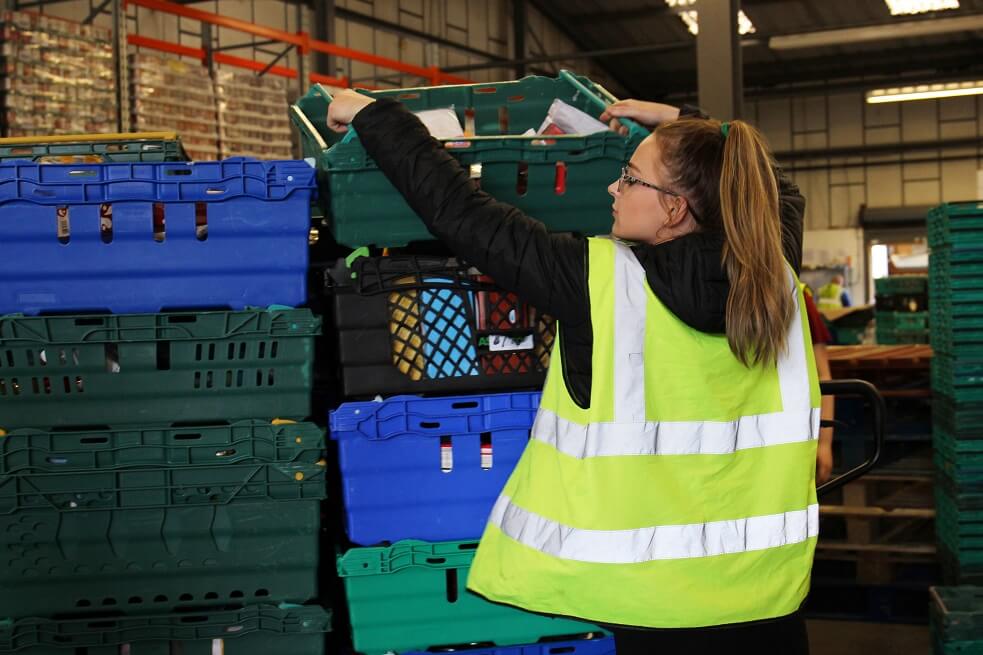 Our employability training for young people in Glasgow is now open and accepting referrals.
Are you 16-17 years old, live in Glasgow and are not in employment, education or training? Our Employability Fund course could be the perfect opportunity for you!
The course will give you the chance to:
Gain practical work experience in our FareShare Glasgow and the West of Scotland warehouse
Achieve SQA accredited qualifications
Complete food hygiene and manual handling training
Increase your confidence
Access support to move on to further education, training or employment
Eligible young people will also receive a training allowance. Please note that referrals must come from a Skills Development Scotland worker for young people to access a training allowance.
The eight week course starts on Tuesday 19th October.
With limited spaces, please contact Michael or Shug on 0141 958 1133 or michael@moveon.org.uk or shug@moveon.org.uk ASAP to sign up or to refer a young person.
Still not sure whether you should sign up or not? Two of our young people share their experiences of completing employability training in our warehouse in Glasgow.
Rebekah's experience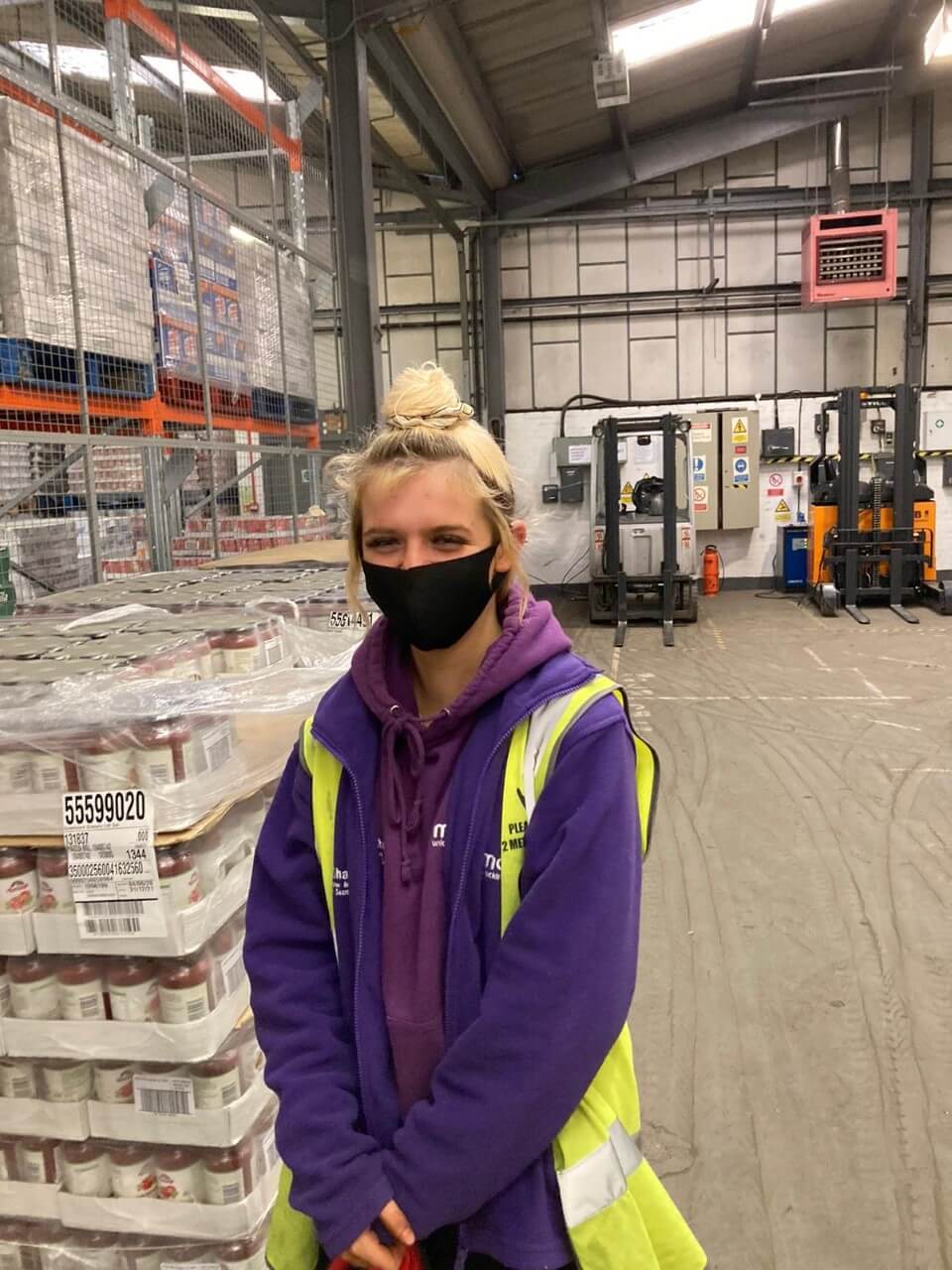 Rebekah found out about our FareShare service through her Mum in March 2020, when they both started volunteering five days a week during lockdown.
Before this, Rebekah says she spent "most days lying in bed doing nothing". The team in our warehouse told her about our employability training which we thought would be a perfect match for her.
Since starting on the course, Rebekah says her "confidence has improved massively" and she finds it easier to talk to new people.
As well as practical work experience in our warehouse, Rebekah has also achieved SQA qualifications. She has been helping with overseeing the newer trainees on the warehouse floor and is now confident enough to give instructions and show them how to do their tasks well.  
Rebekah has dyslexia and has also received support from our learning service, which has helped her feel more confident in her role and she no longer avoids certain tasks that she didn't feel comfortable doing when she started the course. 
Rebekah says she "likes the staff and volunteers here and that you can go and ask anyone for help if you need it." She's looking forward to starting her forklift permit training soon and is hopeful about securing employment after completing the course.
Dean's experience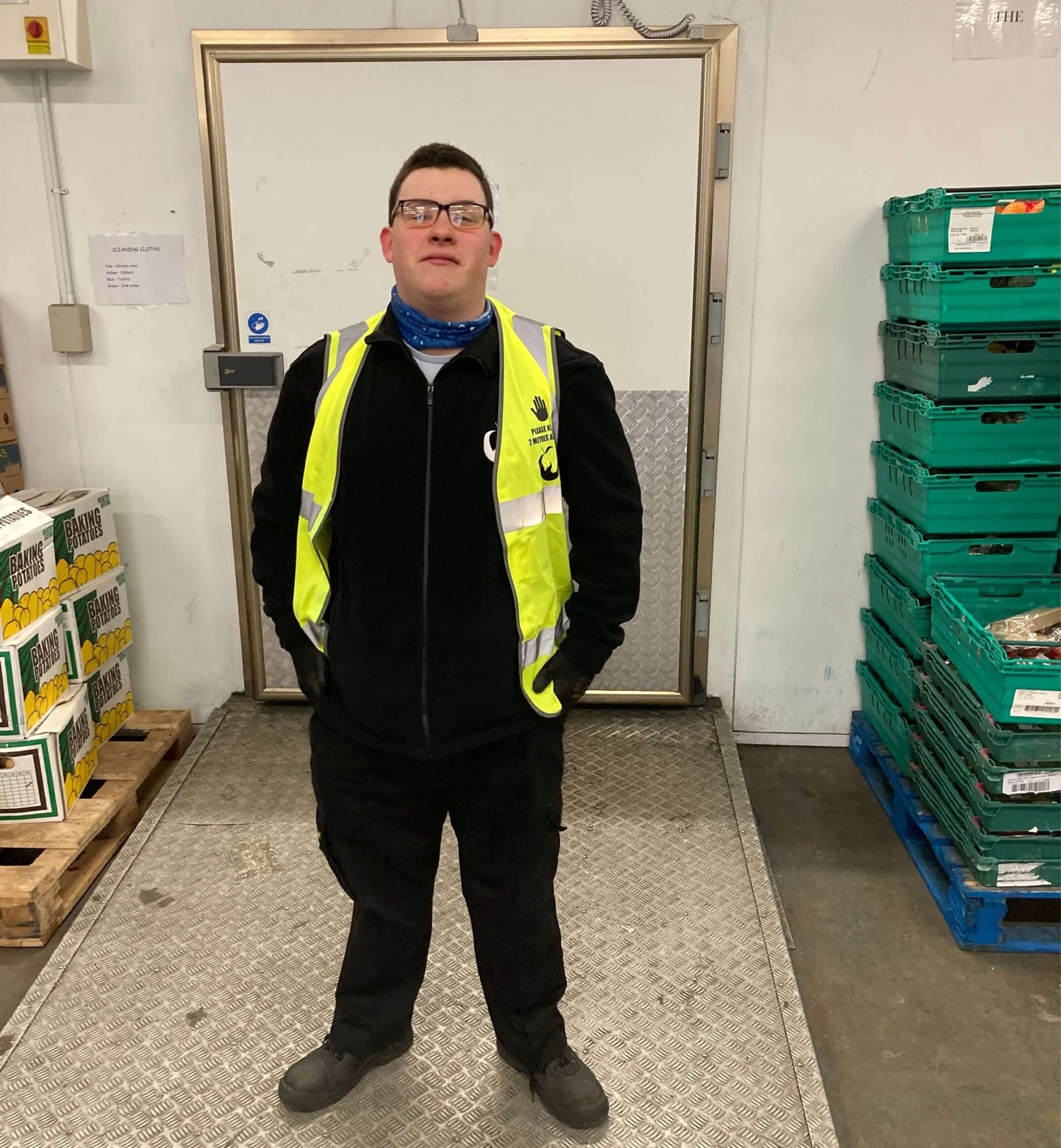 Dean had left college and was struggling to find education or employment opportunities during the pandemic when he joined our Employability Fund course.
He has now gained qualifications, skills and practical work experience, as well as learning about health and safety in the workplace. Since joining the course, Dean has progressed along the employability pipeline from a Stage 2 to a Stage 3 programme. He says "Every day is a learning day in the depot. I developed and found out about skills and qualities that I never thought I had."
As well as developing professionally, Dean has enjoyed being part of our team. He says "The staff are very helpful and we have a good laugh in the group… It is a lot of fun and I have made a lot of good friends. I have developed more as a person."
If you would like to sign up or to refer a young person,  please contact Michael or Shug on 0141 958 1133 or michael@moveon.org.uk or shug@moveon.org.uk ASAP.