"My self-assurance and social skills grew a great deal when I was matched with a volunteer mentor through Move On. I was a very shy and nervous person before but the charity really helped me develop and be myself.
"I learned a lot about applying for jobs and gained all the skills needed to seek employment. After completing a social care academy course, I was offered a job with a care home. Unfortunately, the job fell through when the care home closed. I felt so disheartened. It was Move On who picked me up again and supported me through a retail course with the Princes Trust.  I ended up working in a placement with Marks and Spencer's – this really helped my self-confidence.
"I had a very difficult year when a relationship came to an end and I had to cope with losing my tenancy unexpectedly. With the help of Move On I explored my rights and options and they supported me in trying to find a route forward.
"For four years I worked as a peer educator at Move On, delivering peer education sessions to mainstream high schools across Edinburgh. I am now employed with Autism Initiatives as a support worker and helping people develop their independence and enabling them to make their own choices.
"I've just got engaged and moved into a flat with my fiancée, we're getting married next year. Move On has completely changed my life – if it wasn't for all the support over the years I wouldn't be where I am today."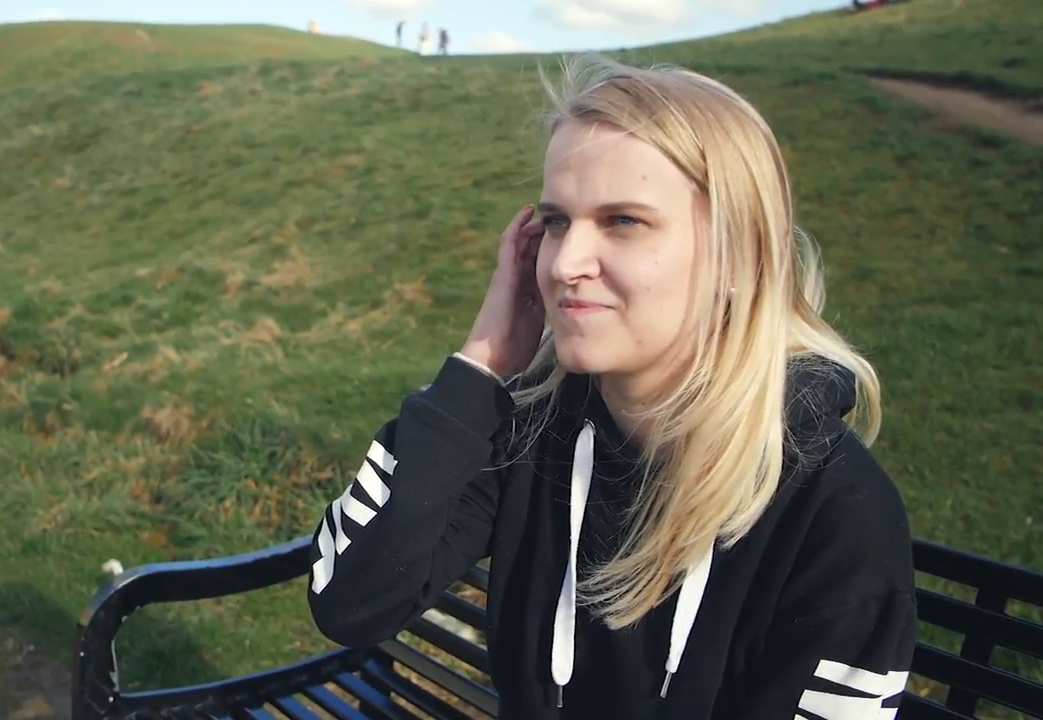 "After 30 years of using drugs I arrived at Jericho House Rehab Unit to work on my addiction issues. I've struggled to read and write all my life. This was because I was in the care of social work and didn't receive any education when I was younger.
"I left rehab after 14 months and came to live in Glasgow in supported accommodation.
"I first came to Move On to get help with my reading and writing difficulties. I struggled putting words and sentences together and needed help with spelling and punctuation. I attended weekly and received 1-to-1 support. I never missed an appointment and attended consistently, taking work home to do in my free time. While doing this I also did voluntary work in a rehab unit.
"I had a long-term goal to attend college and achieve my SVQ3 in Social Care and get full time employment.
"With continued support from Move On's Literacy and Numeracy Worker Linda I began to feel confident enough to apply for jobs and secured a full time job as a Support Worker. Since then I've continued to attend and receive help and recently completed my SVQ3 in Social Care. I continue to do voluntary work in rehab and also deliver my own support group, "The Voice Within".
"Once I was honest with myself about my literacy difficulties and took steps to improve it my world opened up to learning.
"I've made good friends with staff over the years and I'm always made welcome. With their continued support and encouragement my dreams are now reality."
"After leaving the army under bad circumstances I began to realise that I didn't know what I wanted from my life and I was starting to isolate myself from friends and family. I thought that everyone was against me and I was having really negative thoughts. My self-confidence was dropping to the ground and I couldn't seem to pick it back up.
"My mood started to become very low and I felt upset about the way life was turning out so I started using cannabis and alcohol to deal with my feelings. It got to a point where I could not leave my room or be in a social setting without having bad anxiety attacks which made me feel really irritable.
"It was my social worker who told me about an organisation called Venture Trust. They have a chance for change programme that takes people who have offended out into the Scottish Highlands on a ten-day personal development course. It really helps clear your head and enables you to set goals for the future.
"I started to feel like a new man and I knew that I wanted to work with people suffering from homelessness or other social problems. I wanted to use my own experiences to help others not make the same mistakes that I did.
"I then heard about Move On and decided to apply for a position as a Trainee Development Worker and I got it.
"I love my job and everyone I work with is so nice, they are fantastic people. There is a great working environment within the charity and the work Move On does is truly amazing. It's so inspiring when you see how committed the organisation is to changing lives and making a difference to the people who really need it."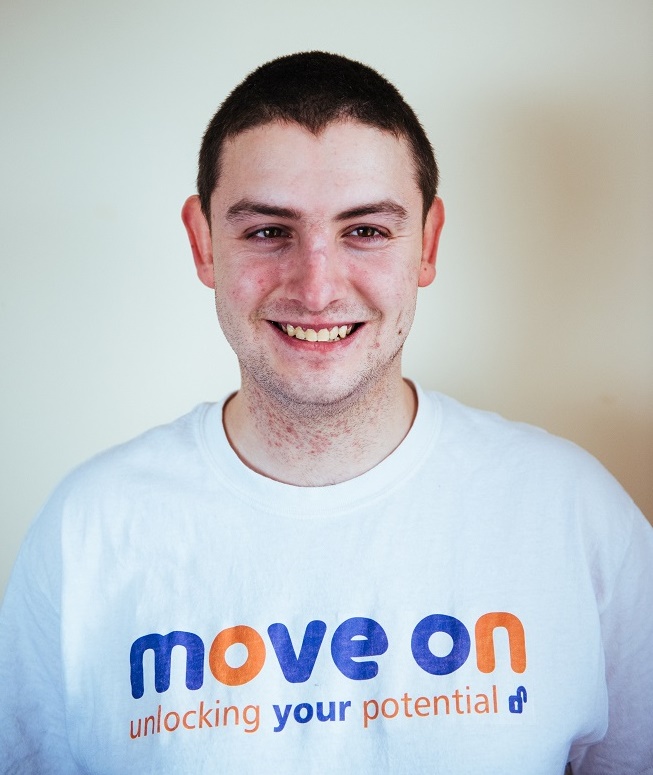 "I was going through a really turbulent part of my life. I had moved in with my granddad through kinship care because my housing situation was not particularly stable. There were issues within my family home which resulted in the social work department becoming involved.
"I was suffering from anxiety, exacerbated by the unstable position I was in at home. All of this was hindering me in grabbing any opportunities that came my way.
"Move On signed me up to their peer education programme, with the hope that it would push me out of my comfort zone and help me gain further qualifications.
"It was a breath of fresh air to me. It forced me to interact with other people in different social settings as well as enhancing my skills. I took part in courses that would increase my employability prospects.
"I was interacting with more people around my age and found myself taking more steps forward to becoming more comfortable with who I am.
"The opportunity came about to become a peer mentor with Move On. This was the most fantastic opening for me – it allowed me to work with young people from similar circumstances and to try and help them in any way I could.
"Today, I am a Development Worker with the charity. I've coordinated mentor matches, helped facilitate the employability programme and doing some of the outreach work in schools during term-time.
"It's been really refreshing for me to take part from the other side and share my experience of Move On with other service users. I hope I am able to do the same for other people as Move On as done for me."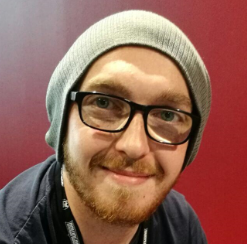 "I'm much more independent and confident. I do more things with my life, like singing lessons.
"I joined a course that I'm absolutely in love with and it's all down to having the support from Move On.
"I'm not that girl anymore, the one who never knew if I could do this or do that, the one that didn't want to try because she was negative and thought she'd fail. I've made great friends and I'm learning in a happy environment.
"Move On is helping me so much and I want to improve more – with the help from my course, my family, my mentor and Move On, I believe I can do it. Life is a lock you just have to find the key."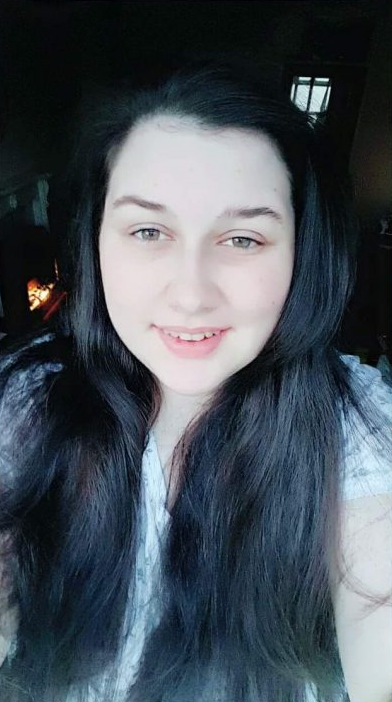 "I was in the jail for quite a bit. When I got out and moved from Ayrshire to Glasgow my stepdad put me in touch with Move On.
"I started as a volunteer in the FareShare Glasgow and West of Scotland warehouse and now I have a staff job working as a Trainee Warehouse Operative. I'm currently doing the twelve-week employability course. It teaches you how to write a CV, interview skills and prepares you for employment.
"I had a lot of troubles before joining Move On and I wanted to get everything straightened out. I honestly wouldn't be where I am today if it wasn't for the help that they have given me.
"Everyone is so supportive. If you have a problem they are willing to help. Not many places do that, especially in a working environment. Most employers don't care what's going on in your life but here at Move On they take a general interest. It has changed my life.
"I'm a lot more confident and positive about my future. It has altered my routine dramatically. Instead of lying in my bed until lunchtime, I'm up at 5.30am every morning and bright as a daisy for work.
"The main reason I really wanted to change my life around is for my daughter. She will be eight months old this week and she is my inspiration, I'm doing everything for her."