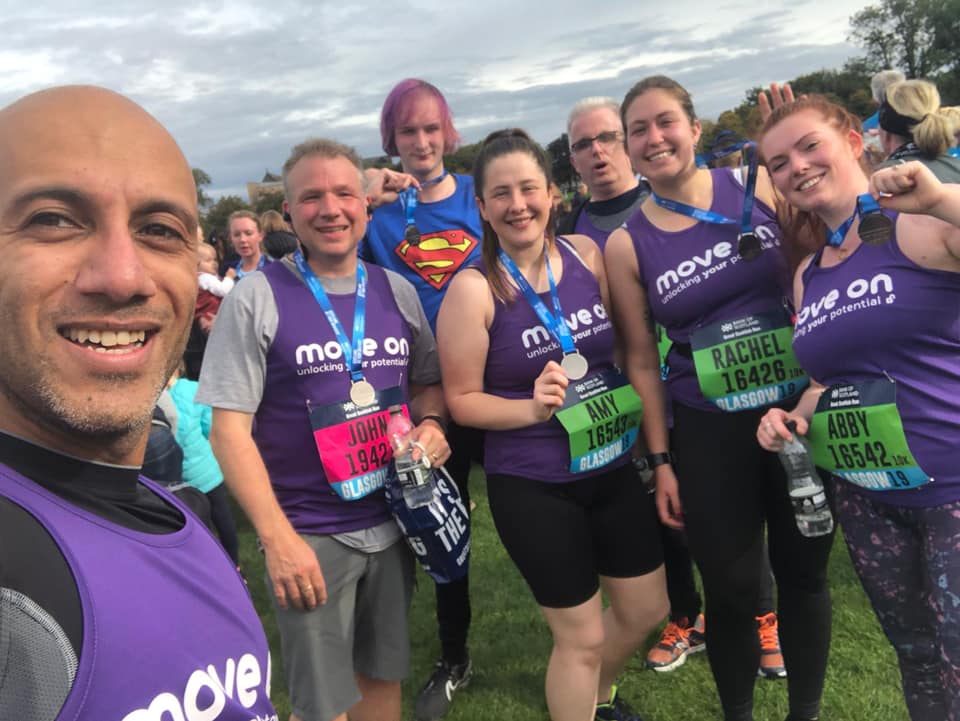 The Great Scottish Run is back for 2021!
On Sunday 3rd October, 20,000 runners of all abilities will line up in Glasgow for the 10K and Half Marathon.
Runners follow a stunning route past the city's most famous landmarks, along the River Clyde and through some of Glasgow's greenest spaces. Starting in the heart of the city, runners soak up the atmosphere and music all the way to the finish in Glasgow Green.
After over a year of cancelled events, we're so excited to get back together in person again!
Grab your free charity place for the Great Scottish Run
Whether you're an experienced runner or this is your first running event, we'd love to have you on our team!
As well as setting yourself an exciting new challenge, taking part in the Great Scottish Run for Move On will mean every penny you raise will be used to provide education, training and support for vulnerable people in Scotland.
The registration fee is £32 for the 10K and £39 for the Half Marathon, but we have a limited number of free places available. All of our runners will also receive a professional running vest, fundraising support and lots of cheers along the route!
99% of runners recommend the Great Scottish Run but places are limited, so please contact charlene@moveon.org.uk ASAP for your free place!
The difference you can make
We predict a sharp rise in youth unemployment because of the pandemic, which unfortunately means our services will be needed more than ever going forward.
Three of our young people have bravely shared their personal stories below, to give you a better idea of how your support can help change lives.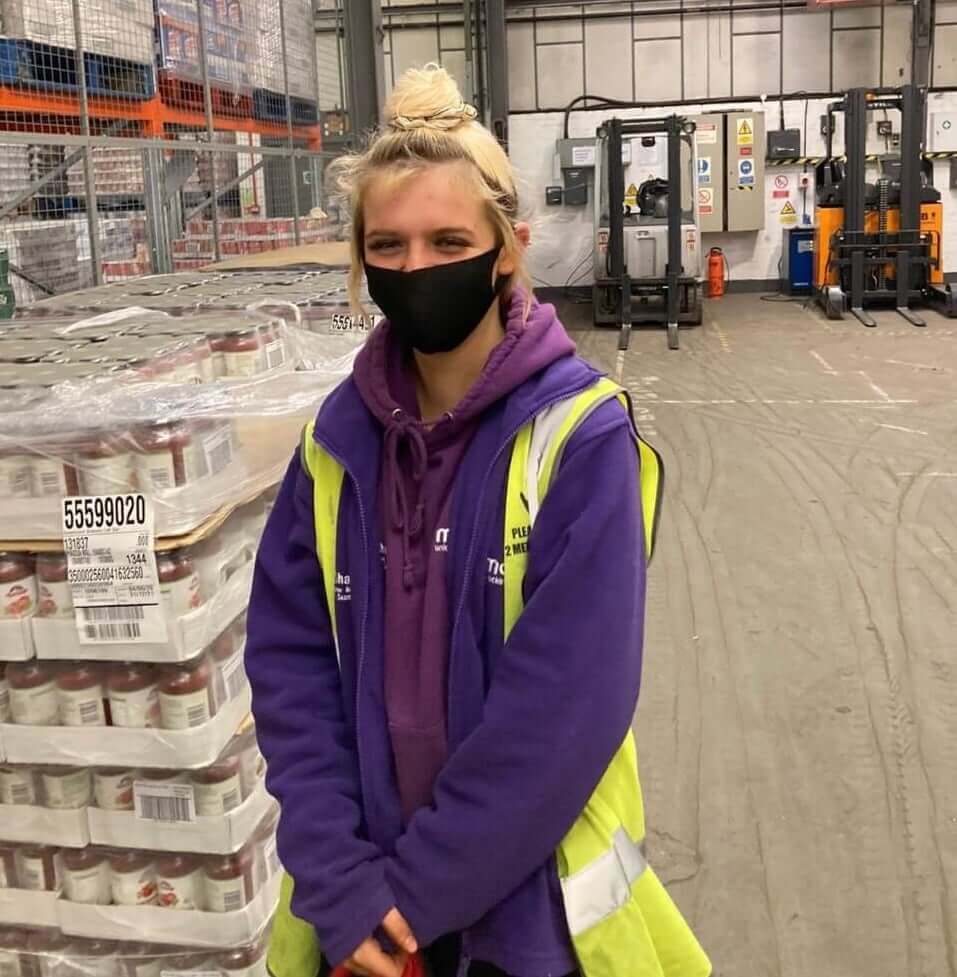 Rebekah's story
Rebekah started the employability training course at our FareShare Glasgow and the West of Scotland warehouse last summer, after volunteering with the service five days a week during lockdown!
As well as gaining practical work experience, Rebekah has achieved SQA qualifications and her accredited forklift permit training. She also received support from our literacy service for her dyslexia, which has helped her feel more confident and she no longer avoids certain tasks that she didn't feel comfortable doing when she started the course.
Rebekah says her "confidence has improved massively" and she finds it easier to talk to new people now. She "likes the staff and volunteers and that you can go and ask anyone for help if you need it."
Since completing the course, Rebekah has secured a paid six month placement in our warehouse, which will give her the opportunity to gain further on-the-job training, help with CV and interview practice, and support into lasting employment.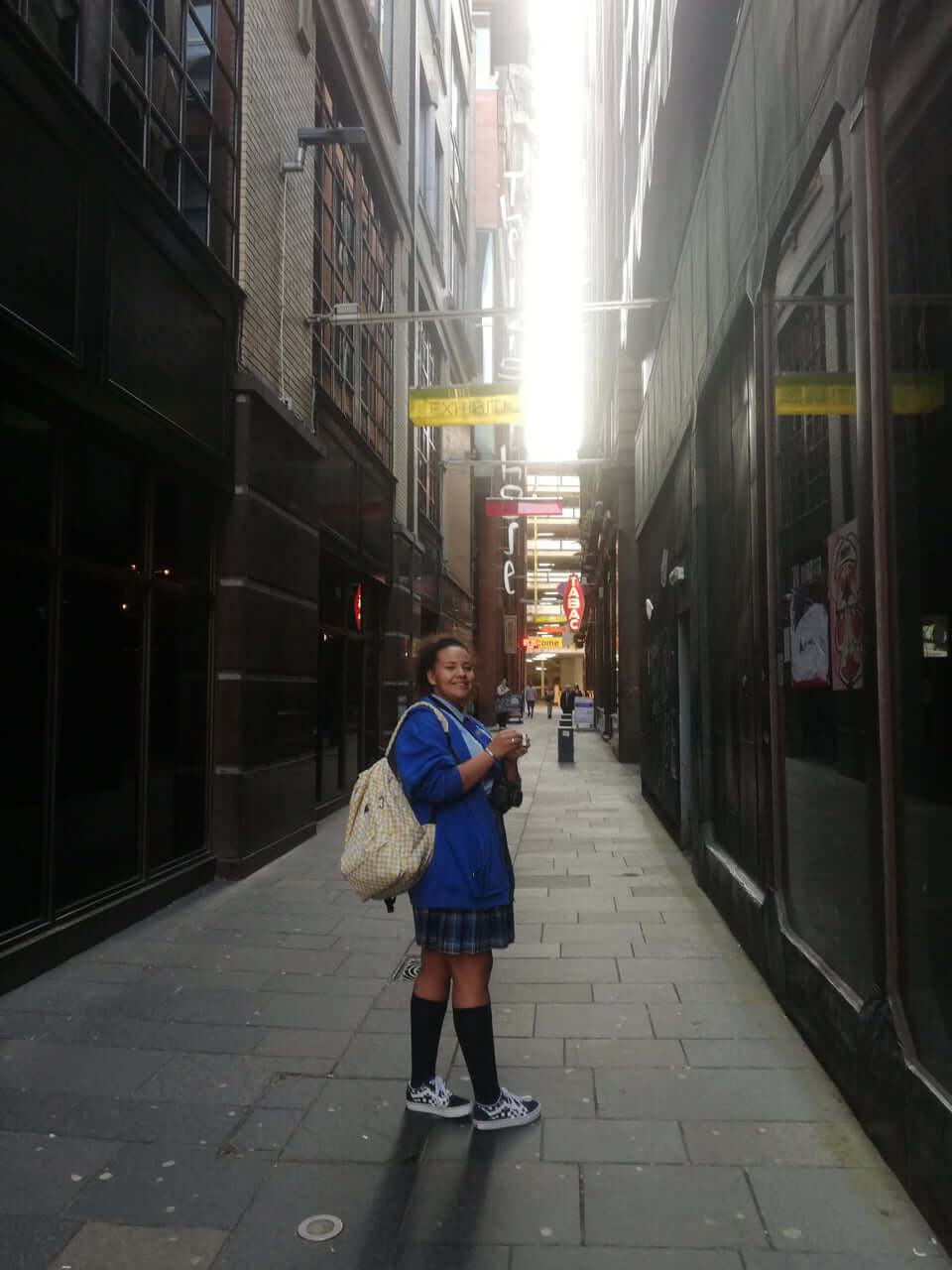 Kiera's story
We matched Kiera with her mentor Ian to help her build her confidence and self-esteem and provide general emotional support during a challenging time. Ian also supported Kiera to come up with ideas on how she could best manage stress and anxiety during her school exams.
The pair took part in several creative activities together, including bass guitar lessons with Music Plus and practicing Kiera's photography skills by shooting the Glasgow mural trail.
Kiera says the best part about having a mentor was "having someone to talk to about issues" but adds "it's not all sad because we had fun together too." Ian saw a big change in Kiera, saying she's "definitely more confident, independent and able to manage situations which may have caused anxiety in the past."
As their match came to an end, Kiera felt confident enough to apply for a trainee apprenticeship role with an independent Scottish television company to pursue her career in film production and media.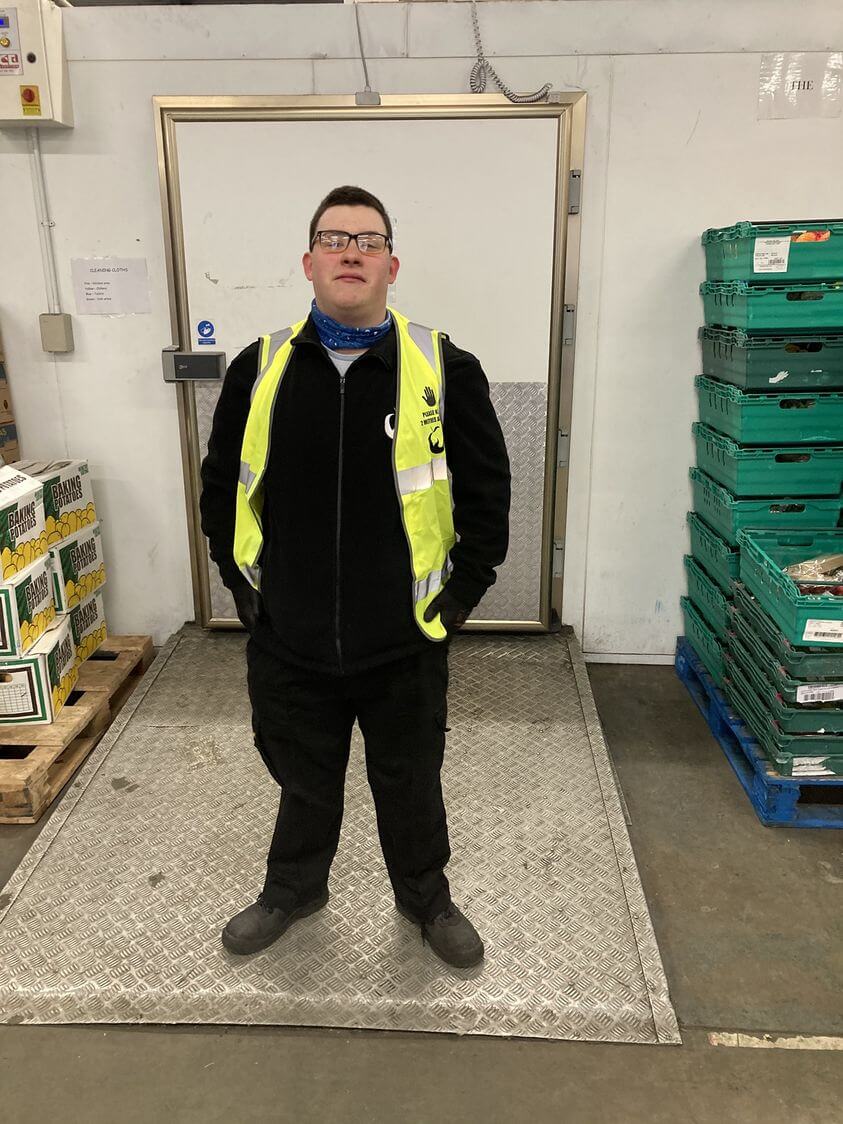 Dean's story
Dean had left college and was struggling to find education or employment opportunities during the pandemic when he joined the employability training course at our FareShare Glasgow and the West of Scotland warehouse.
He's now gained qualifications, skills and practical work experience, as well as learning about health and safety in the workplace. Dean says "Every day is a learning day in the warehouse. I liked that I gained new qualifications while I was working. I developed and found out about skills and qualities that I never thought I had."
As well as developing professionally, Dean has enjoyed being part of our team. He says "The staff are very helpful and we have a good laugh in the group… It's a lot of fun and I've made a lot of good friends. I've developed more as a person."
Sign up with confidence
The Great Scottish Run organisers have put plans in place to ensure you can be COVID confident when you book a place in 2021.
All events will be staged with the full support from all key stakeholders, follow the latest government guidance and be compliant to the latest regulations.
The organisers will continue to plan right up until the date of the event, and will communicate any changes or updates via email and on the Great Scottish Run website.
In the scenario of a 2021 event date change or cancellation for whatever reason, all entrants (including 2020 rollovers) will be automatically deferred into the subsequent staging of the event.